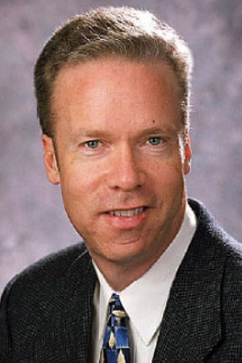 One year after scandal engulfed Penn State, its athletic program and its legendary football coach, the story is not over. Malcolm Moran, sports journalist, Penn State journalism teacher and ethicist, said the case is far from closed.

Moran will talk about the ongoing scandal in a 2:30 p.m. Nov. 9 lecture in Andersen Hall, room 15. The visit is sponsored by the College of Journalism and Mass Communications.

In the lecture, Moran will talk about the evolution of the Freeh Report, an independent investigation commissioned by the Penn State Board of Trustees. The report examines the university's actions surrounding accusations of child sexual abuse against Jerry Sandusky, a former assistant coach with Penn State football.

Sandusky, 68, was convicted in June on 45 counts of abusing young boys over a 15-year period. In October, Sandusky was sentenced to 30 years in prison.

The scandal continues as trials of Penn State administrators — Graham Spanier, Tim Curley and Gary Schultz — are pending. All three face charges of perjury, obstruction, endangering the welfare of children, failure to properly report suspected abuse and conspiracy in connection with the Sandusky scandal.

"The information that emerges from those trials could help explain what was or was not said or done starting in 1998," Moran said.

Moran has held the Knight Chair in Sports Journalism and Society at Penn State's College of Communications since 2006. He also was director of the college's John Curley Center for Sports Journalism. In January, he will become director of the National Sports Journalism Center at Indiana University, overseeing programming for the center, and will hold an endowed chair at the Indiana School of Journalism.

A former sportswriter at USA Today, Newsday, the New York Times and Chicago Tribune, Moran received the Curt Gowdy Print Media Award in 2007 from the Naismith Memorial Basketball Hall of Fame.

During his sportswriting career, Moran covered 26 bowl games, 26 men's NCAA Final Fours, 16 World Series, 11 Super Bowls and two Olympic Games.
More details at: http://go.unl.edu/qia