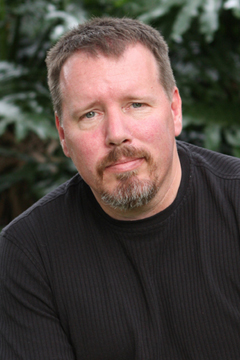 A reading by soldier-poet Brian Turner is 7 p.m. Dec. 5 at the Great Plains Art Museum. The event, part of the Prairie Schooner Visiting Writers Series, is free and open to the public.

Turner is the author of two poetry collections, "Phantom Noise" (2010) and "Here, Bullet" (2005). The "Here, Bullet" collection won the 2005 Beatrice Hawley Award, the 2006 Pen Center USA "Best in the West" award, and the 2007 Poets Prize. The collection also was named a New York Times "Editor's Choice" selection.

Turner served seven years in the U.S. Army, including one year as an infantry team leader in Iraq with the Third Stryker Brigade Combat Team, Second Infantry Division. Prior to that tour, Turner was deployed to Bosnia-Herzegovina from 1999 to 2000 with the 10th Mountain Division.

For more information on the poetry reading, go to http://go.unl.edu/n33.