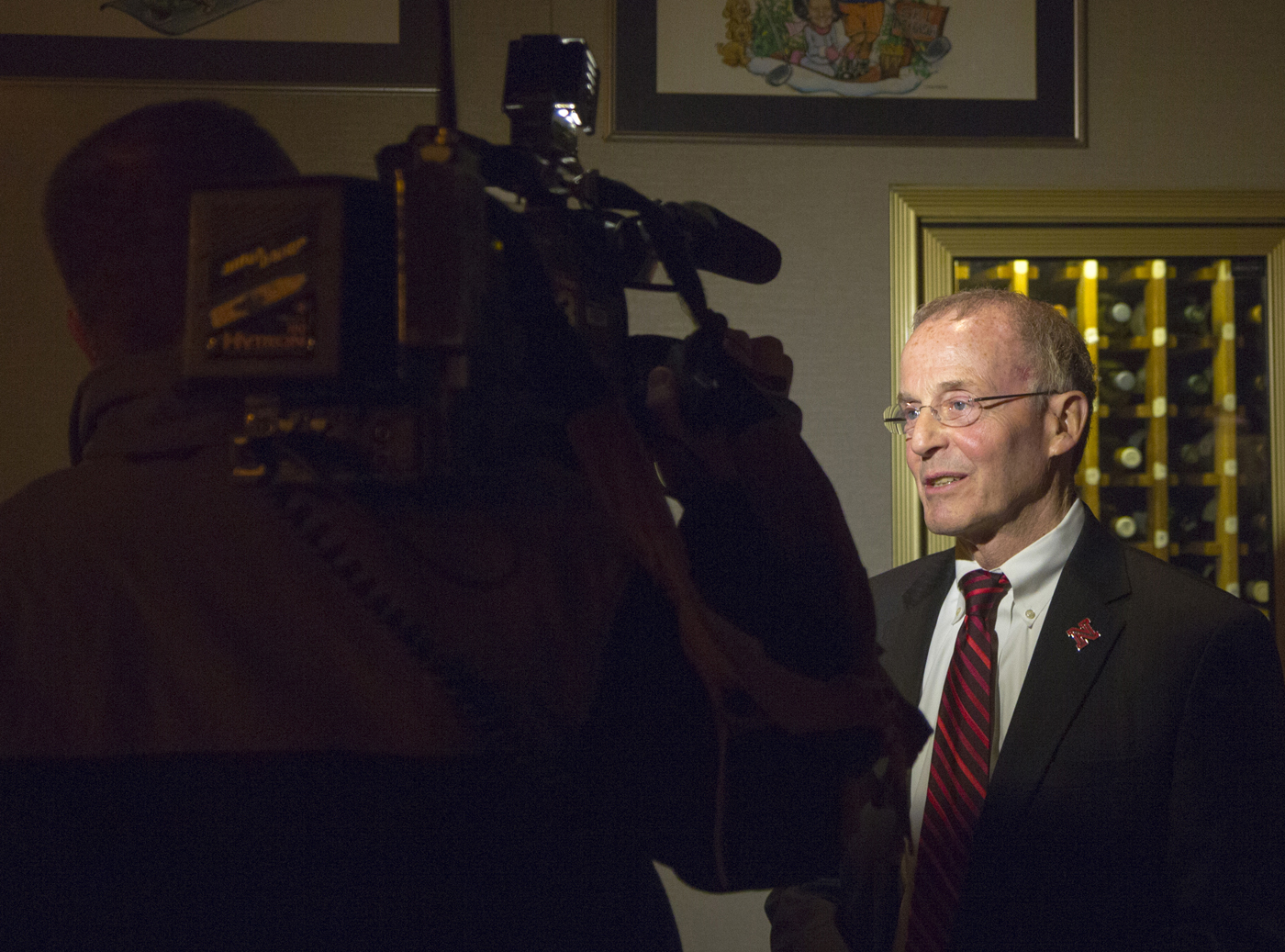 Chancellor Harvey Perlman has been named chairman of the 12-member Bowl Championship Series Presidential Oversight Committee. He replaces Virginia Tech President Charles W. Steger, whose term is expiring.

"Harvey Perlman cares deeply about college football and will help guide us as we usher in the new playoff structure. We appreciate his continued leadership," said Bill Hancock, the executive director of the BCS and the new playoff.

The Presidential Oversight Committee, which includes a university president or chancellor representing each Football Bowl Subdivision conference and the University of Notre Dame, manages the BCS with particular focus on policy, format, revenue distribution and contractual obligations.

The other members of the Presidential Oversight Committee are Scott Cowen, Tulane University (Conference USA); Rev. John Jenkins, University of Notre Dame (Independent); Bernie Machen, University of Florida (Southeastern Conference); Max Nikias, University of Southern California (Pac-12 Conference); Duane Nellis, University of Idaho (Western Athletic Conference); John G. Peters, Northern Illinois University (Mid-American Conference); Bill Powers, University of Texas (Big 12 Conference); James Ramsey, University of Louisville (Big East Conference); Gary Ransdell, Western Kentucky University (Sun Belt Conference); Charles W. Steger, Virginia Tech (Atlantic Coast Conference); and John Welty, Fresno State (Mountain West Conference).

The group announced last year that the new college football playof format would begin with the 2014-2015 season, giving itself adequate time to transition from the current system.

The BCS is a five-game arrangement for post-season college football that is managed by the 11 Bowl Subdivision conferences and independent institutions. Its purpose is to match the two top-ranked teams in a national championship game and to create competitive matchups in the four other BCS bowl games.

More details at: http://www.bcsfootball.org