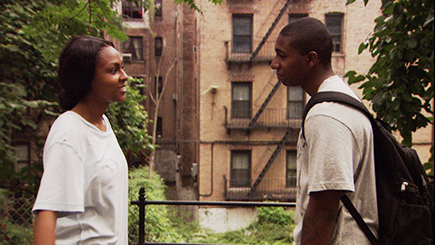 "Gimme the Loot," a film about two graffiti artist friends on a quest to tag a major New York City landmark opens today (May 3) at the Mary Riepma Ross Media Arts Center. Robert Redford's drama, "The Company You Keep," continues for a second week.

"The Company You Keep" is rated R and plays through May 16. "Gimme the Loot" is not rated and shows through May 9.

In "Gimme the Loot," Malcolm and Sofia are determined graffiti artists growing up in the Bronx. When a rival gang ruins the duo's latest masterpiece, Malcolm and Sofia plan to get revenge by tagging an iconic New York City landmark. To pull off the scheme, the teens must raise $500.

Over the course of two whirlwind, sun-soaked summer days, Malcolm and Sofia travel on an epic urban adventure involving black market spray cans, illicit bodegas, stolen sneakers, a high wire heist, and a beautiful, rich girl's necklace that is literally their key to becoming the biggest taggers in New York City.

In "The Company You Keep," a single father's upper-middle class life as a lawyer in upstate New York is shattered when his past as a radical activist is revealed. The father is accused of having been the triggerman at a deadly bank robbery years before. Forced to go on the lam, the man evades law enforcement while searching for the one woman who can prove his innocence.

"The Company You Keep" is directed by and stars Redford. The film also stars Shia LaBeouf, Julie Christie, Sam Elliott, Brendan Gleeson, Terrence Howard, Richard Jenkins, Anna Kendrick, Brit Marling, Stanley Tucci, Nick Nolte, Chris Cooper and Susan Sarandon.

For more information, go to http://www.theross.org or call 402-472-5353.