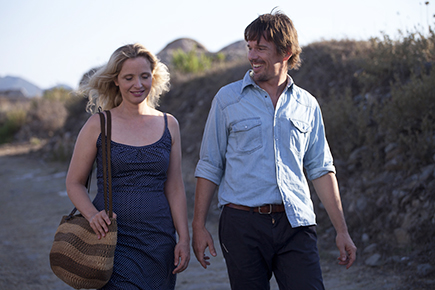 The films "Before Midnight" and "Frances Ha" are featured at the Mary Riepma Ross Media Arts Center. Both films are rated R. "Before Midnight" ends June 27; "Frances Ha" plays through June 20.

"Before Midnight," starring Ethan Hawke and Julie Delpy, is the third film in a series that includes "Before Sunset" and "Before Sunrise." The new film opens with Jesse (Hawke) and Celine (Delpy) raising twin daughters. Jesse attempts to maintain a relationship with Hank, his teenage son from another marriage. However that bond is strained even though Hank has just spent the summer with his dad and step-family.

Meanwhile, Celine must make a difficult career decision.

Set in New York City, "Frances Ha" stars Greta Gerwig as the lead character Frances. An apprentice for a dance company, Frances throws herself headlong into her dreams — even as the possibility of them becoming reality dwindles. The film is a modern comic fable that explores New York, friendship, class, ambition, failure and redemption.

For more information, including show times, go to http://www.theross.org.