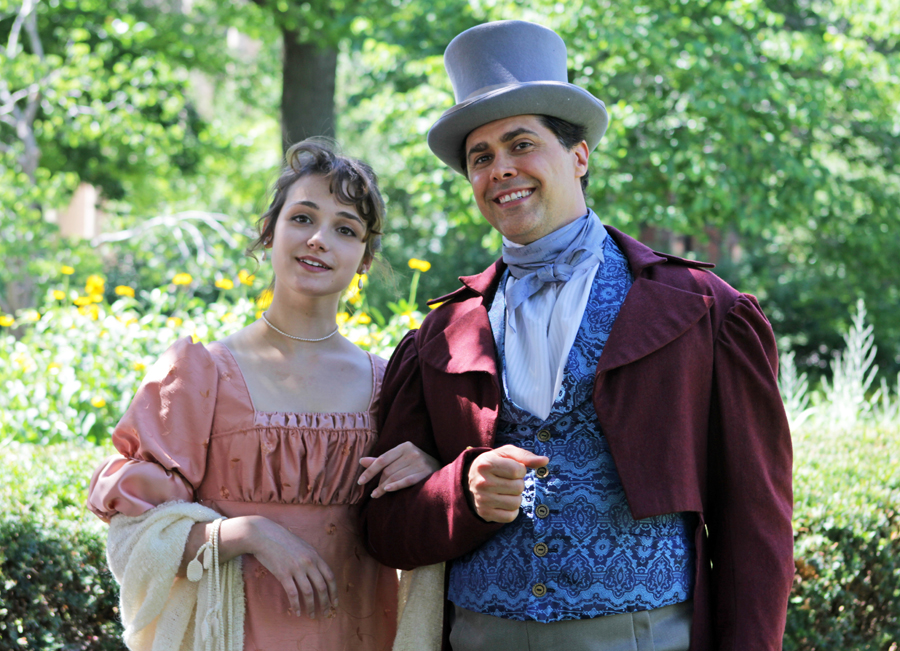 The Nebraska Repertory Theatre, the Actor's Equity Association professional theater at UNL, will offer three plays and two one-night only performances this summer. All performances are in the Temple Building.

The season opens July 11 with "Emma," a play adapted from Jane Austen's romantic novel of the same name. Other plays presented are "Mrs. Mannerly" and "Making God Laugh."

The Rep's "Destination" series of one-night-only performances includes "Nocturne" on July 30 and "Red Line Stories" on Aug. 6. The series will feature Rep alumni and professional actors Ryan Johnston and Carrie Lee Patterson. Both performances are at 7:30 p.m. in the Temple Building's Howell Theatre.

"Nocturne," by Adam Rapp, is a comedy about a young man's journey to discover the meaning of life. "Red Line Stories," by Patterson and winner of the 2012 Frank Mosher Fiction prize, features more than 24 residents riding into the heart of Chicago.

"Emma" show times are at 7:30 p.m. July 11, 12, 13, 20, Aug. 1 and 9; and 2 p.m. July 28.

"Mrs. Mannerly," by Jeffrey Hatcher, is a two-person comedy in which etiquette lessons become a competitive sport. Show times are 7:30 p.m. July 18, 19, 26, 31, Aug. 3 and 10; and 2 p.m. Aug. 4.

A tribute to Herb Howe will be held prior to the 7:30 p.m. July 19 performance of "Mrs. Mannerly."

Herbert "Herb" E. Howe Jr., 70, of Lincoln, died Nov. 4, 2012. Howe retired in 2007 after working for 38 years at UNL -- the first 20 as a professor of psychology; the last 18 as associate to the chancellor and chief of staff in the Office of the Chancellor. Howe served UNL chancellors Martin Massengale, Graham Spanier, James Moeser and Harvey Perlman. He ranks as the longest-serving associate to the chancellor in university history. For more information about Howe, go to http://go.unl.edu/3eb.

The tribute, which starts at 6:30 p.m., is organized by the Osher Lifelong Learning Institute and the Nebraska Repertory Theatre.

"Making God Laugh" is a humorous new play by Sean Grennan that follows a family through three decades. Performance times are 7:30 p.m. July 24, 25, 27, Aug. 2, 7 and 8; and 2 p.m. Aug. 11.

Opening night receptions follow the July 11, 18 and 24 performances.

Season passes, which allow holders unlimited attendance to all Rep productions, are available for $60 general admission; $55 for faculty, staff, senior citizens and active military; and $35 for students and Osher Lifelong Learning Institute members.

Individual performance tickets are $25 general admission; $22 faculty, staff, senior citizens and active military; and $12 students and OLLI members.

For more information, or to order tickets, go to http://unl.edu/rep or call 402-472-4747 or 800-432-3231.