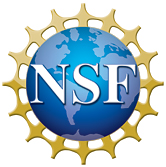 The National Science Foundation's Partnerships for Innovation Program seeks to stimulate the transformation of knowledge created by the research and education enterprise into innovations that create new wealth; build strong local, regional and national economies; and improve the national well-being.

For FY2011, the PFI program is soliciting proposals requesting support for innovation capacity building from sustained, dynamic interactive knowledge-enhancing partnership.

These newly created partnership groups will provide small group process models for innovation, their hallmark being a collaboration in which research and its translation paths are shaped and expanded from both the research and the business perspectives.

Academic institutions are limited to participation in only one proposal. One of the Co-PIs must be a senior administrator who has a demonstrated commitment to knowledge transfer of university research. The senior administrator must have an active role that is explicitly described along with the specification of a time commitment on the project.

Anyone interested in developing a proposal should complete a Notification of Intent to Submit no later than Aug. 2, 2010. For more information regarding the internal selection process, visit http://research.unl.edu/facultyresources/limited_sub.shtml or contact Noah Clayton at (402) 472-8031.

More details at: http://go.unl.edu/gm5