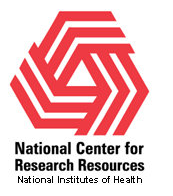 UNL, in partnership with the University of Nebraska Medical Center, will submit an application to NIH's National Center for Research Resources during early 2011 to establish a Center of Biomedical Research Excellence in Integrative Nutrition and Metabolic Processes. The COBRE program announcement is available at http://go.unl.edu/8tw.

Among other capacity-building activities, NIH COBRE funding will support up to five junior investigators in a mentored research program aimed at transitioning these faculty to biomedical research independence.

Individual research projects designed by junior investigators are solicited in the following areas: Basic mechanisms of disease promotion and prevention by dietary factors, including fats and oils; enhancement of the nutritional quality of the food supply; development of longitudinal studies that translate basic science findings into human populations and; community-based interventions that enhance healthy diets and healthy weight.

The individual research projects included in the full COBRE application will be selected from proposals submitted in response to this request for pre-proposals.

Internal pre-proposals are due by 4 p.m. Aug. 31.

Information on the center's thematic focus and pre-proposal application process is available at http://go.unl.edu/rek.
More details at: http://go.unl.edu/rek