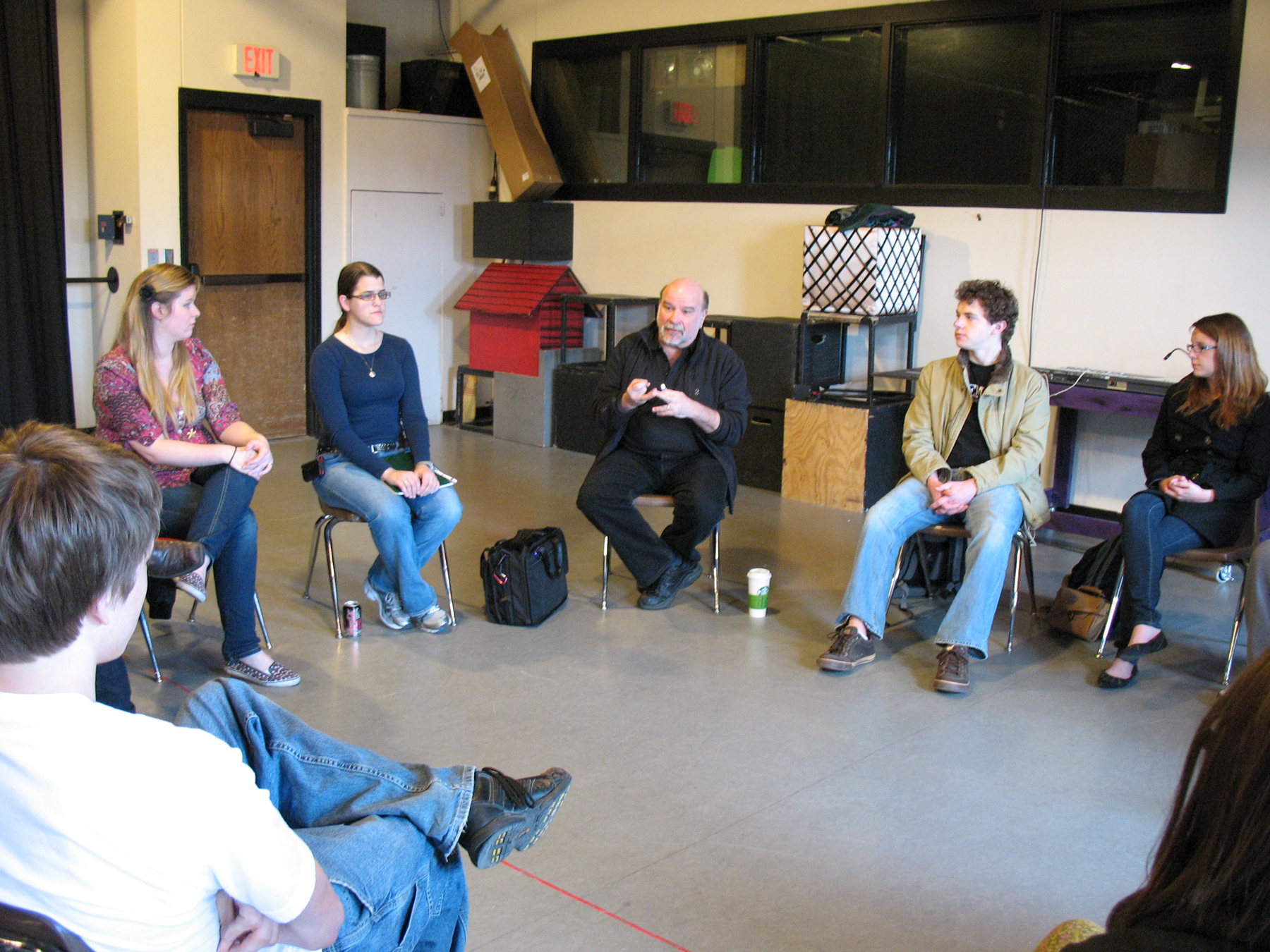 Steve Shelley, who has worked in theater for more than 35 years as a lighting designer, production manager and stage manager in New York City, visited with students in the Johnny Carson School of Theatre and Film on April 4.

Shelley visited with students in introduction to theatre, lighting and scene design classes. He also participated in a design/tech forum.

His lighting designs are used by many dance companies. He's designed lighting both on and off Broadway. His work has also been used for concerts, television, regional theater and regional opera. He is the author of numerous articles in trade magazines and has conducted seminars at theatrical lighting conventions and major universities around North America. He's also the inventor and patent holder of the award-winning Field Templates and SoftSymbols (http://www.fieldtemplate.com).

He is author of the book, "A Practical Guide to Stage Lighting."

Also visiting with students on April 4 was Judy Schoenfeld, a theater stage manager. Her Broadway credits include "Next to Normal" and "Grey Gardens." She also worked productions at Playwrights Horizons, New York Theatre Workshop, Lincoln Center Festival and the Royal Shakespeare Company. Schoenfeld is a member of Actors' Equity and a graduate of North Carolina School of the Arts.