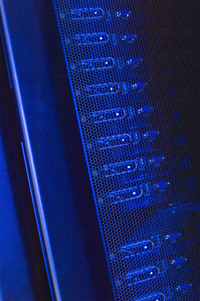 The UNL Research Fair begins today with the Nebraska Supercomputing Symposium, a universitywide discussion on high-performance computing topics. For more information, go to http://researchfair.unl.edu.

Caspar Ammann, deputy program manager of the National Center for Atmospheric Research, presents "Capacity Building Options and Opportunities," at a noon luncheon. Other key presenters include Victoria White, Fermilab's associate director for computing science and technology, at 1:45 p.m.; and William G. (Gerry) McCartney, Purdue University's vice president for information technology and chief information officer, at 3:15 p.m.

Today's Research Fair events are in the Nebraska Union and sponsored by the Holland Computing Center, Department of Computer Science and Engineering, and Office of Research and Economic Development.

The UNL Research Fair continues through April 14.
More details at: http://go.unl.edu/9ky