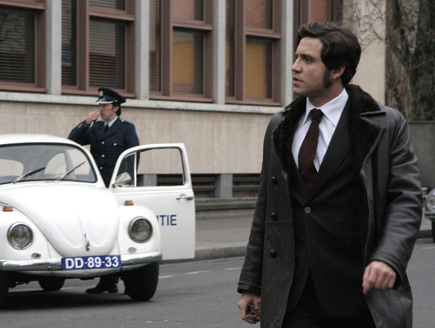 The five-and-a-half-hour film "Carlos," which offers the definitive portrait of the international terrorist Carlos the Jackal, opens May 20 at the Mary Riepma Ross Media Arts Center. Also continuing for a second week at the Ross is Morgan Spurlock's "Pom Wonderful Presents: The Greatest Movie Ever Sold."

Directed by arthouse favorite Olivier Assayas, "Carlos" is a biopic of the ultra-left wing Venezuelan terrorist Ilich Ramirez Sanchez, popularly known as "Carlos the Jackal." The role of Sanchez is played by Venezuelan actor Edgar Ramirez. The film is shown in three parts.

The Jackal masterminded a wave of terror attacks in Europe and the Middle East in the 1970s and 1980s. "Carlos" spans from 1973 to 1994. Narrative touchstones include the 1974 bomb attack at the Publicis Drugstore on Paris' Left Bank and the 1975 abduction of 11 OPEC officials from Vienna, as well as a torrent of assassinations that Carlos and his cronies planned but didn't carry out.

In "Pom Wonderful Presents" Spurlock presents a documentary fully financed through product placement from various brands – all of which are integrated transparently into the film. With humor and insight, the documentary unmasks the marketing process to bring audiences behind closed doors directly into the pitch meetings and marketing presentations, which ultimately inform our everyday entertainment decisions. Sponsors were provided with brand category exclusivity. The brands that agreed to sponsor the film placed Spurlock front and center in their brand campaigns and advertisements, both on and off-line. Partners have the unique right to promote themselves in association with Spurlock and the film as "The Greatest." The agreements also stipulate that Spurlock maintains creative control of the film's content and final edit.

Both "Pom Wonderful Presents" and "Carlos" play through May 26 at the Ross.

For more information, including show times and ticket prices, click the link below or call (402) 472-5353.
More details at: http://www.theross.org