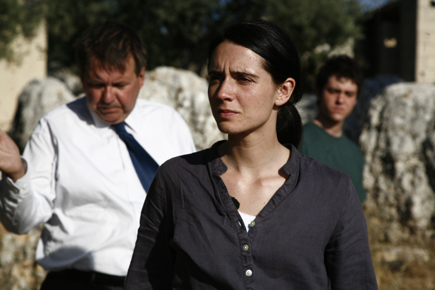 The Oscar-nominated drama "Incendies" opens today at the Mary Riepma Ross Media Arts Center. Also showing is "Buck," a documentary about the horse whisperer Buck Brannaman.

"Incendies" follows twins Jeanne and Simon Marwan (played by Mélissa Désormeaux-Poulin and Maxim Gaudette) as they attempt to piece together their mother's past. When they sit down with notary Lebel (Rémy Girard) the twins are stunned to receive a pair of envelopes — one for the father they thought was dead, the other for a brother they didn't know existed.

The twins travel to the Middle East and, with Lebel's help, piece together the story of the woman who brought them into the world, discovering a tragic fate forever marked by war and hatred as well as the courage of an exceptional woman.

"Incendies," which plays through July 28, was nominated for an Oscar for Best Foreign Language Film and won eight Genies (Canadian Oscars), including Best Motion Picture and Best Achievement in Direction. The film features French and English with English subtitles.

"Buck," also playing through July 28, traces the life of Brannaman, from his abusive childhood to his phenomenally successful approach to horses. A real life "horse-whisperer," he eschews the violence of his upbringing and teaches people to communicate with horses through leadership and sensitivity, not punishment.

For more information, including show times, click the link below or call (402) 472-5353.
More details at: http://www.theross.org