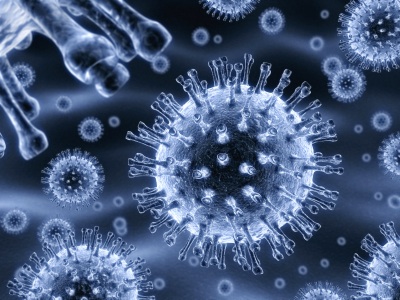 UNL's first Faculty of Life Sciences Retreat will be Sept. 24. The retreat, "Challenges and Opportunities for the Life Sciences at UNL in the 21st Century," is a daylong event led by Chancellor Harvey Perlman.

Interested faculty should register for the retreat at http://go.unl.edu/awn.

The day begins at 8 a.m. with a welcome, charge for the committee and vision discussion from Perlman, with welcomes from interim senior vice chancellor Ellen Weissinger and IANR vice chancellor Ronnie Green.

Two special guests will give talks in plenary sessions. Molly Jahn, dean of the College of Agricultural and Life Sciences at University of Wisconsin-Madison; and Nina Fedoroff, president-elect of the American Association for the Advancement of Science and a former science and technology adviser to Secretary of State Hillary Clinton, will talk at 8:30 and 10 a.m., respectively.

Jahn is the 12th dean of the College of Agricultural and Life Sciences at Wisconsin-Madison and also serves as the Director of the Wisconsin Agricultural Experiment Station and is Professor in the departments of Agronomy and Genetics. She previously was a professor in the departments of Plant Breeding and Genetics and Plant Biology at Cornell University.

In addition to her advising work for Clinton, Fedoroff was administrator of USAID. She is a professor of life sciences and a member of the biology department faculty at the Huck Institutes of the Life Sciences at Penn State.

Also on the agenda are discussions on the Water for Food Institute by Prem Paul, vice chancellor for research and economic development; vision discussions by Green and David Manderscheid, College of Arts and Sciences dean. Administrators will introduce new life sciences faculty and recognize research accomplishments.

Following the free lunch, Faculty of Life Sciences Executive Committee members will moderate breakout sessions in stress biology (led by Julie Stone, Steve DiMagno and Don Becker); bioenergy (Jim VanEtten, Heriberto Cerutti and Ken Cassman); health (Concetta DiRusso, Andy Benson and Ed Cahoon); climate change and ecosystem dynamics (Drew Tyre, Sherilyn Fritz and Diana Pilson) and bio-based products (Paul Blum, Steve Baenzinger and Tom Clemente).

The event ends with a 5 p.m. reception at the Gaughan Multicultural Center.

In his 2009 State of the University address, and following discussions and visits from consulting faculty with expertise in developing excellence in life sciences, Perlman outlined an initiative to enhance and energize UNL's life science programs, addressing the need to bring a higher degree of collaboration, consultation and coordination among the life sciences community. Building a Faculty of Life Sciences was first on the list of initiatives.

For more about the retreat and links to discussions and reports about the Faculty of Life Sciences go to http://go.unl.edu/lifesciences.
More details at: http://go.unl.edu/lifesciences