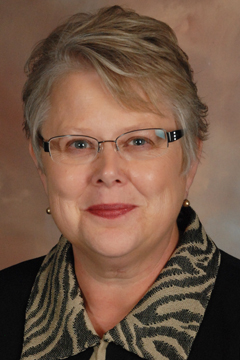 Susan Fritz, a longtime UNL faculty member and administrator, has been named associate vice president-academic affairs in the Office of the Provost at the University of Nebraska.

Fritz is associate vice chancellor of the Institute of Agriculture and Natural Resources, a position she has held since 2005, and is interim dean of the Agricultural Research Division. She also directs IANR's international agricultural programs and is a former associate dean of the College of Agriculture and Natural Resources and department head of the Agricultural Leadership, Education and Communications program. Her appointment is effective Aug. 15.

In her new position, Fritz will provide leadership for the university's multi-campus academic initiatives, working with faculty, administrators, policy makers and industry partners to advance research. She will also organize the review of new graduate programs and core research facilities and serve as liaison to the Nebraska Coordinating Commission on Post-Secondary Education.

"Dr. Fritz brings both depth and breadth of administrative experience, having held positions from the department level to associate vice chancellor, as well as across numerous disciplines," said Linda Pratt, NU provost. "She has an understanding of the issues, ambitions and challenges that faculty members face, and she will be a great asset in working with faculty across all campuses to advance the university's research mission."

Fritz is a 1979 graduate of UNL. She received her master's degree in 1989 and her Ph.D. in 1993, both from UNL. She and her husband Russell have managed Fritz Family Farm in Crete, a crop and cow-calf operation, since 1979. In 2009, Fritz was inducted into the Nebraska Hall of Agricultural Achievement and is the recipient of numerous awards for teaching excellence.