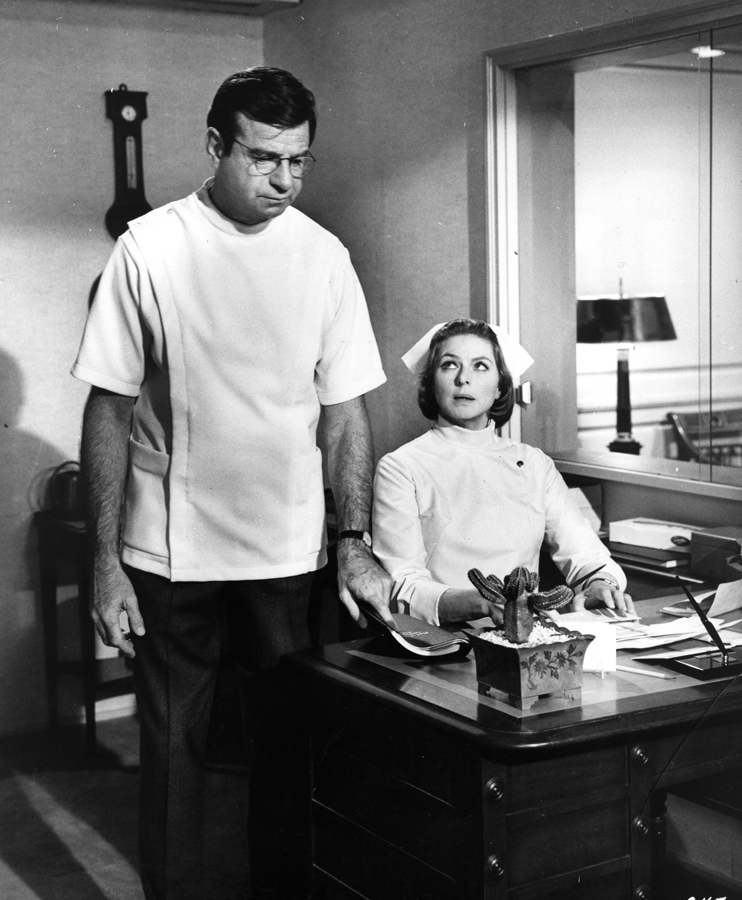 The Jensen's Cinema 16 Collection Movies on the Green series finishes Aug. 18 with the film "Cactus Flower."

The film starts at dusk (approximately 9 p.m.) on the lawn north of Kimball Hall. The screening is free and open to the public. Concessions are available for purchase.

"Cactus Flower" (1969, 103 minutes) is based on a play by Abe Burrows, which in turn was adapted from a French farce. The film follows middle-aged dentist Winston (Walter Matthau) and his elaborate plan to remain unmarried in the face of sex-laced pressure from Toni (Goldie Hawn), his young bombshell companion. To remain a bachelor, Winston arranges for his assistant (Ingrid Bergman) to pose as his wife, leading to unforeseen and funny developments.

Hawn won an Oscar for Best Supporting Actress for her role in the "Cactus Flower."

The series is organized by the Mary Riepma Ross Media Arts Center and University Program Council.

In cases of inclement weather, check the Ross website (http://www.theross.org), Facebook, or Twitter for updates the day of the show. If a screening is canceled because of weather, it will not be rescheduled.
More details at: http://go.unl.edu/2011_moviesonthegreen