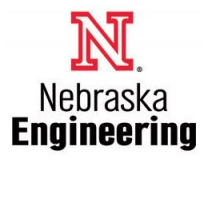 David Manderscheid, dean of the College of Arts and Sciences, is chairing the search committee for the new dean of the College of Engineering.

Other members of the committee are: Shireen Adenwalla, associate professor, physics; Shannon Bartelt-Hunt, assistant professor, civil engineering; Bing Chen, chair and professor, computer and electronics engineering; Sebastian Elbaum, associate professor, computer science and engineering; Ece Erdogmus, assistant professor, architectural engineering; Shane Farritor, associate professor, mechnical engineering; Gus Larsen, professor, chemical and biomedical engineering; Yongfeng Lu, professor, electrical engineering; Larry Rilett, professor, civil engineering and director, Nebraska Transportation Center; Eddy Rojas, director, Durham School of Architectural Engineering and Construction; Joe Turner, chair and professor, engineering mechanics; Ron Yoder, head, biological systems engineering; James Hansen, alumnus of electrical engineering from Overland Park, Kan.; Neal Hansen, alumnus of industrial and management systems engineering from Denver, Colo.

A graduate student and an undergraduate student also will be appointed.

Ellen Weissinger, interim vice chancellor for academic affairs, appointed the committee. She asks the campus community to nominate candidates to ensure the pool of candidates is expansive.

The university has engaged a consultant to assist in the search. Nominations and suggestions should be sent to Paul Chou at paul.chou@academic-search.com.