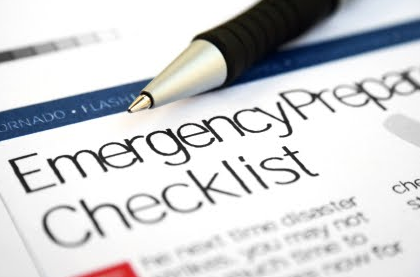 How the university plans for the unplanned — tornadoes, floods, fires, power outages, assailants and pandemics — is one reason UNL has subscribed to Kuali Ready.

Kuali Ready is a disaster recovery and business continuity tool. Its aim is to increase an institution's ability to keep operating in the face of disruptive events. It is a product of the Kuali Foundation, an administrative software cooperative for higher education. More than 50 international institutions subscribe to the service.

Its aim is to increase the institution's ability to keep operating in the face of disruptive events.

"Now that UNL has joined the Big Ten, it's time to step up our game," said Karen Gatherer, project director for Information Services disaster recovery and business continuity. "We've taken many steps in ensuring our systems will be running after an unforeseen event happens. But, Kuali offers a planning tool to increase the institution's ability to keep operating in the face of disruptive events."

Being prepared to continue information technology-related operations in the face of adversity is "simply the way we must do business," said Mark Askren, UNL's chief information officer.

"We have to ask the question, 'Can UNL IT operations withstand and recover from a disaster?'" Askren said. "Our participation in Kuali is about joining with some of the best minds in higher education information technology. It's about leveraging that knowledge and coming out with a plan that is tested and works."

Testing and training are major ingredients in UNL's implementation.

"The goal is not to publish a thick book of rote procedures that sits on the shelf," said Gatherer. "Information Services is committed to creating a culture of response and recovery, and this commitment will be lived out through a three-year plan of training and testing on 12 disaster scenarios (one per quarter) as a means to develop a sharp-minded team of experts who can hit the ground running, confident in their ability to think on their feet. We're not trying to plan out every possible cause — we are planning for the effects and identifying key contingencies. We're prioritizing systems and buildings, and working with our vendors to develop service level agreements so we can respond quickly and effectively."

Fred Gardy, director of planning and development for University Police, said training via scenario is the best way to prepare campus for the unplanned.

"When an incident occurs, it shouldn't be the first time anyone has thought about it or responded to it," Gardy said. "It's like running football drills, you build confidence and teamwork."

Gardy sees possibilities for Kuali beyond computing.

"I'm hoping we can evolve this as a business continuity tool that enhances the resiliency of units inside the campus," he said. "All colleges and departments can take advantage of this. It's an affordable tool that will help structure thinking, identify gaps and build methods to keep the university running."
More details at: http://kuali.org/ready