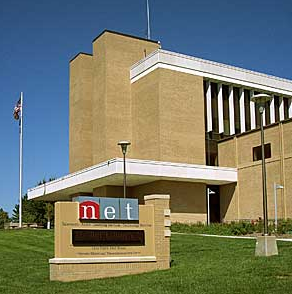 NET is honoring the legacy of Jack G. McBride by renaming its headquarters. Pursuant to the 102nd Nebraska Legislature's action earlier this year, the NET building has been renamed the Terry M. Carpenter and Jack. G. McBride Nebraska Educational Telecommunications Center.

A 1:30 p.m., Sept. 9 ceremony at the NET headquarters, 1800 N. 33rd St., will celebrate the name change. A new sign will be unveiled outside with remarks by Rod Bates, NET general manager, and Ron Hull, NET senior adviser. Photos and film memorabilia, introductions of the McBride family and a reception hosted by Jim and Rhonda Seacrest.

McBride, who died in 2008, guided the development of what became Nebraska's public media service from 1953 to 1996. His work placed Nebraska as a leader in public television nationally. NET connects the entire state as Nebraska's PBS and NPR stations and includes radio, television, news, sports, and educational programming.

The building has been known as the Terry M. Carpenter Nebraska Educational Telecommunications Center. It was originally named for the Scottsbluff senator who authored legislation in 1969 to construct the building on East Campus. Previously, the network operated out of the Temple Building.

The Sept. 9 ceremony is free and open to the public.