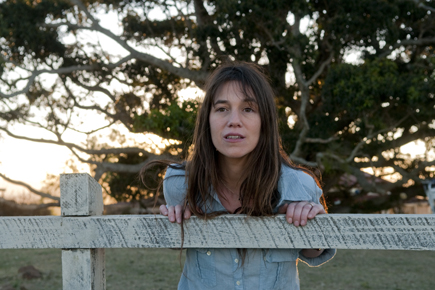 The family drama "The Tree" and dark Irish comedy "The Guard" open today at the Mary Riepma Ross Media Arts Center.

"The Guard" stars Don Cheadle and Brendan Gleason as two mismatched police guards who take on an international drug ring. Gleason is Sergeant Gerry Boyle, an eccentric small-town cop with a confrontational personality and subversive sense of humor. When a fellow police officer disappears, Boyle's small town becomes key to a large drug trafficking investigation. Boyle is forced to at least feint interest as he deals with Wendell Everett (Don Cheadle), a humorless FBI agent assigned to the case.

Set in the harsh Australian outback, "The Tree" features Charlotte Gainsbourg as Dawn, a mother of four who struggles to care for her children after the death of her husband. Her 8-year-old daughter Simone (Morgana Davies) becomes convinced that her father is whispering to her through the leaves of the fig tree that towers over the family home.

Initially, the family is comforted by the presence. However the tree's enormous roots slowly begin to encroach on the home and threaten the family's fragile existence.

The Ross shows "The Tree" (not rated) through Sept. 15, while "The Guard" (rated R for adult situations/language and violence) shows through Sept. 22.

For more information, click the link below or call the film information line at (402) 472-5353.
More details at: http://theross.org