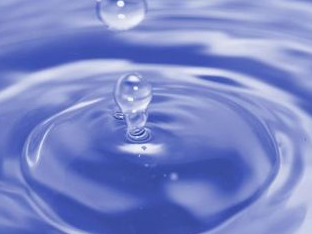 October events sponsored by the UNL Water Center will focus on Nebraska water law and Great Plains climate, water and ecosystems.

The water center's annual Water Law Conference is Oct. 12, at Lincoln's downtown Holiday Inn. It is followed on Oct. 13 by a one-day symposium on "Climate, Water and Ecosystems — Shaping the Great Plains."

Attendees can register for either or both events, said event organizer and UNL Water Center assistant director Lorrie Benson. A discounted registration fee is available for attending both events.

"We want to hit as broad an audience and interest base as possible over two days that focus on current regional water issues and water law," Benson said.

The Oct. 12 water law conference, cosponsored by the College of Law, will focus on current Nebraska water law. It is designed to benefit practicing attorneys, but is open to anyone and can benefit water professionals and managers in many other professional venues.

The conference is approved for 7.75 CLE hours in Nebraska, including one hour of ethics. CLE credits are pending in Iowa and Colorado.

The conference kicks off with an optional 7:30 a.m. pre-session on "Water Law 101" by Leroy Sievers of the Nebraska Department of Natural Resources.

Regular morning sessions begin at 8:30 a.m., and include "The Realities of Climate Change Law and Practice" by Adell Amos, University of Oregon School of Law; "New Guidance from EPA and the Corps Sets the Stage for Expanded CWA Jurisdiction" by Tom Wilmoth, Blankenau Wilmoth LLP; and "Impact of Niobrara River Litigation on Nebraska Water Law" by Stephen Mossman, Mattson, Ricketts, Davies, Stewart and Calkins Law Firm; and "What's New Quick Review," Anthony Schutz, NU College of Law.

Afternoon sessions, beginning at 1 p.m., include "Water-Use Transfers – Current Procedures and Possible Measures for Improvement" by consulting engineer Michael Jess, Ann Bleed of Ann Bleed and Associates and David Bargen of Remboldt Ludtke LLP; "Stormwater Management – Shifting Paradigms," John Heil, Baird Holm LLP, and David Shelton, UNL; and "General and Specific Conflicts of Interest in Water Law: An Overview" by Richard Dooling, College of Law.

The conference's focus is an overview of current topics in Nebraska water law, Benson said.

At the same location the following day, focus shifts to Great Plains climate, water and ecosystems in a symposium showcasing impacts at the intersection of climate change or variability, water and all other disciplines, including infrastructure, design, hydropower, agriculture, ecosystem services, drinking water and many others. Geographic focus will be the Great Plains, including research or programming transferable to the Great Plains.

The symposium opens at 8 a.m. with "Regional Implications of Global Climate Change for the Great Plains" by UNL climatologist Robert Oglesby and continues with "Global Change and 21st Century Water Resources Challenges" by keynote speaker Matthew Larsen, associate director for climate and land use change, U.S. Geological Survey.

That will be followed by sessions on "Impacts and Adaptations" the remainder of the morning that feature a variety of speakers and discussion sessions on topics to include hydropower, agriculture, wildlife, ecosystem services and others.

Time will be available at lunch to view more than two dozen posters, after which the afternoon will be dedicated to three breakout sessions.

Session one is dedicated to "Managing Watersheds" and will focus on water budgets or balances, a currently hot topic in Nebraska. Sessions two and three will focus on "Research and Innovative Programming Highlights."

Breakout sessions two and three are divided into 15-minute blocks, allowing for 11 presentations per session. Symposium registrants are free to mingle among the three sessions as they choose.

Breakout session speakers are from UNL, Iowa State University, USGS, area law and professional firms and other entities. Detailed information on the three sessions is online at watercenter.unl.edu.

The one-day event is being co-hosted by the USGS Nebraska Water Science Center.

The UNL Water Center is affiliated with the Robert B. Daugherty Water for Food Institute and is part of UNL's School of Natural Resources.

Additional details and registration information for both events are online at watercenter.unl.edu or call Benson at (402) 472-7372. Registration is $120 for either day's event, or $200 for both days.
More details at: http://go.unl.edu/rwx