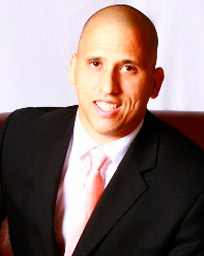 UNL is hosting the Nebraska Latino Leadership Symposium today. The event is the second of three diversity leadership symposia being held at UNL in November.

The Latino symposium will feature high school students participating alongside UNL faculty, staff and students. During the daylong event, participants will discuss issues that impact the Latino community and will be encouraged to take what they learn and make a difference in their communities.

Author Andres Lara will give the symposium's keynote address at 5 p.m. in the Gaughan Multicultural Center. The lecture is free and open to the public.

Homeless at 16 and a millionaire at 26, Lara is the author of several books, including "Inspiring The Sleeping Giant Within," published in Korea, Africa and the United States; "How To Stay Motivated During Difficult Times," and "The Finish Line." He is chief executive officer of A. Success Training, and former president of Inspiration Magazine. At age 16, Lara escaped Cuba and arrived in America not knowing a word of English, without his parents, money or a home.

For more information about Lara or the symposium, go to http://go.unl.edu/ktw.

The final leadership event, the Nebraska Black Leadership Symposium, is Nov. 30. The event includes an 11:30 a.m. keynote by the Rev. Jesse Jackson. Jackson's lecture is a ticketed event. The talk, "There's Still More to Be Done," will be followed by a question-and-answer session with select audience members. The address will be live-streamed at http://go.unl.edu/DLS.

For ticket information, go to http://go.unl.edu/nh5.
More details at: http://go.unl.edu/ktw