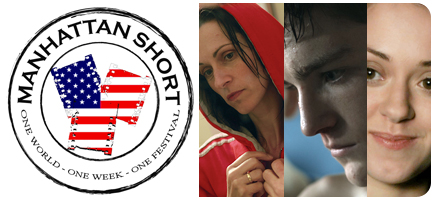 The 12th annual Manhattan Short Festival plays at 5 and 7:30 p.m., Oct. 1 in the Mary Riepma Ross Media Arts Center. The festival is a global screening of 10 competing short films, from which the international audience - including audiences at the Ross - selects a winner.

With screenings across North and South America, Europe, Asia, Australia and Africa, the Manhattan Short Festival is now the world's first global film festival. The 10 finalist films shown in the festival will not only entertain a global audience, but will be judged by them as well. Audiences at each venue will vote for the one film they think is best, with all votes being sent through to the festival's headquarters. The winner will be announced Oct. 3 in New York City.

For more information, go to http://www.theross.org.
More details at: http://www.theross.org