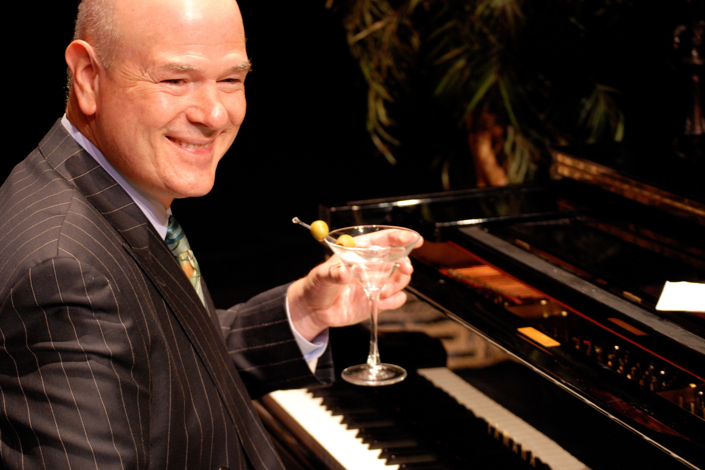 Comedian Larry Miller is coming to the Lied Center for Performing Arts at UNL with his one-man show, "Cocktails with Larry Miller." This new piece about children, relationships, marriage and, of course, drinking, arrives at 7:30 p.m. Feb. 11.

The Lied Center invites everyone to see Miller as he has never been seen before — in a one-man show combining theater, comedy and music with just a bite of truth.

This original show is directed and produced by Pat Hazell, a Nebraska native who went on to write one of NBC's most successful shows, "Seinfeld," and was named one of the five funniest people in America by Showtime Network. In addition to regular appearances on "The Tonight Show," Hazell is an acclaimed playwright and a contributing commentator to National Public Radio. Now his work returns to the Lied stage with comic genius Miller at the helm.

Miller's film and television resume is both impressive and diverse. Miller has appeared in more than 50 films, including "Pretty Woman," "10 Things I Hate About You," "The Princess Diaries" and "Kiss Kiss Bang Bang." He is also a long-standing cast member in the acting ensemble that created movies like "Waiting for Guffman," "Best in Show" and "For Your Consideration."

A 7 p.m. pre-performance talk will be led by Bob Rook, managing artistic director at the TADA Theater, in the Lied's Steinhart Room.

Tickets are $35 and $30, and may be purchased online at http://www.liedcenter.org, by calling 402-472-4747 or in person at the Lied Center.