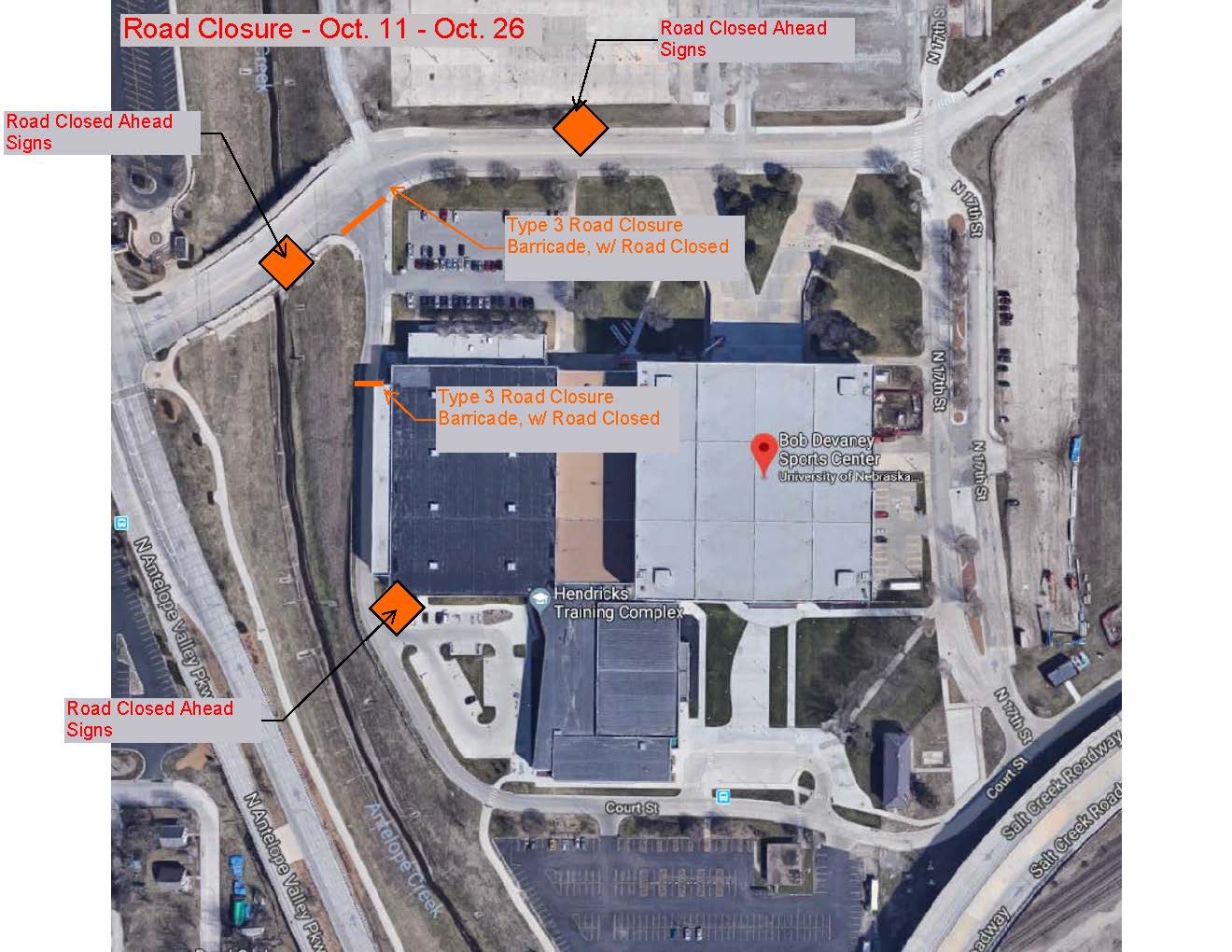 Construction limits access to perimeter parking near Devaney Center
Access to perimeter parking lots near the Bob Devaney Sports Center will be limited Oct. 11-26 due to construction.

Perimeter parking pass holders can access the lots immediately south of the Devaney Center by entering on the east via 17th Street. Additional perimeter parking lots are available north of Military Road and on the west side of Antelope Valley Parkway. Click here to see a City Campus parking map https://parking.unl.edu/maps/CityCampusParkingMap.pdf.

Signage will identify closed traffic lanes and parking areas.

For more information, contact Parking and Transit Services at 402-472-1800.