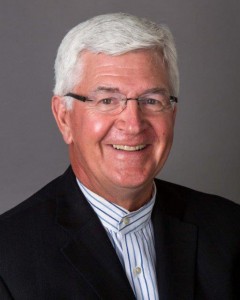 Chuck Schroeder, executive director of the University of Nebraska Rural Futures Institute, will present "The Rural Futures Institute at the University of Nebraska: Impacting Hope" at 3:30 p.m., Jan. 21 in the Hardin Hall auditorium (room 107). The seminar is free and open to the public.

The Rural Futures Institute is a university-wide enterprise recently created to mobilize the resources and talents of the University of Nebraska and its partners, including community partners, to create knowledge and action supporting rural people pursuing unique paths to their desired futures. It is envisioned to become an internationally recognized leader in building both the capacity and confidence of rural residents to address their challenges and opportunities. In this seminar we will explore the underlying philosophy of the Institute, its structure, strategy and current initiatives designed to deliver on that vision.

Vibrant rural communities that provide economic opportunity, as well as robust quality of life amenities, are increasingly attractive to young adults and families seeking a home and professional venue where their involvement can make a difference. Building such communities requires active leaders in those locations who can wrestle with a variety of issues and obstacles that are often quite different from those faced by their predecessors. While agriculture remains an important element of the overall economy in many rural places, the success of a rural community today demands attention to factors well beyond commodity prices.

The RFI can be the catalyst to energize the rural landscape and is building a powerful network of partnerships and collaboration among educational institutions, nonprofit organizations, government agencies, private companies and rural community leaders in order to address the diverse challenges before them. The objective is to provide expertise, support and encouragement that will result in increased hope among rural residents at all levels that they can indeed achieve their preferred future.

Schroeder's talk is presented by the Nebraska Water Center and the UNL School of Natural Resources as part of the spring 2015 water seminar series and the spring 2015 geography seminar series.

Charles P. "Chuck" Schroeder is a native of western Nebraska ranch country who was named Founding Executive Director of the Rural Futures Institute at the University of Nebraska in 2013. Prior to beginning his duties in that role, Schroeder served as president and executive director of the National Cowboy & Western Heritage Museum in Oklahoma City, Oklahoma, where he worked since 2002. Prior to that, he held other leadership positions in the public, private and non-profit sectors, including serving as founding CEO of the National Cattlemen's Beef Association, headquartered in Denver, Colorado and Washington, D.C. Schroeder also served as executive vice president and director of development at the University of Nebraska Foundation and director of the Nebraska Department of Agriculture.

Schroeder was with his family's company, the Schroeder Cattle Company, for about 30 years, the last 10 as owner and president. Schroeder is a graduate of the University of Nebraska with a degree in animal science.