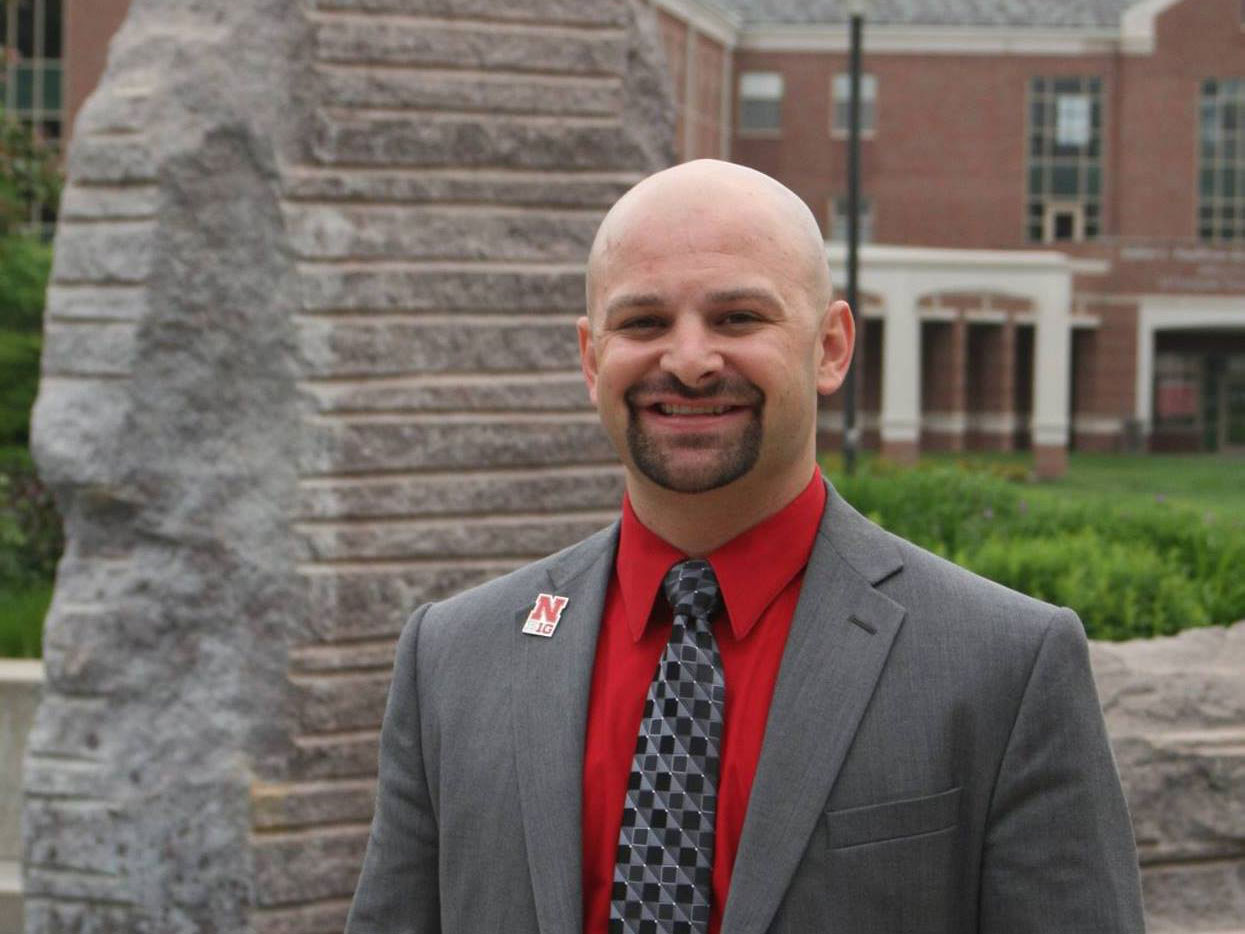 Preparing for a Great 2018-2019- Message from Your President
Do you find yourself saying, "time just keeps going faster and faster?" I do not think you would be alone. This summer has been busy as we prepared for another great year for UAAD. I first want to extend my sincere thanks to outgoing president and now Past-President, Amy Lanham for her great leadership over the past year. As you know, there were many opportunities to have our staff voice heard, whether it was budget cuts, Board of Regents breakfasts, the N150 commission, and so much more.

As we look forward to 2018-2019, there is much work to be done to continue to grow UAAD's presence on campus. We have assembled a great leadership team which includes the executive committee as well as chairs of a number of standing and special committees. To see who is representing you, please check out our website: https://uaad.unl.edu/board-committees. You will notice a few vacant positions still. We want to get more people involved, so if you are interested, or know someone you think would do a great job in one of these roles, please connect them to us!

The leadership teams met multiple times over the summer to begin discussing what this year would look like. We have continued to ask ourselves, "what does your $20 get you?" We want to ensure that your organization is working the way you want it to. We focus on providing leadership, networking, professional development and growth for our members. Additionally, we strive to provide a voice for staff and contribute to the tripartite mission of the institution of teaching, research and service."

So, what is in store this year?

General Membership Meetings- My goal for general membership meetings is to connect you to great leaders on campus and also find new locations that you may not have had a chance to explore yet. One example is our November general membership meeting. Bill Moos, Nebraska Athletics Director and Shelley Zaborowski, Executive Director of the Nebraska Alumni Association, will be speaking with us at the Champions Club. I'm asking them to focus on how the institution and staff can be best partners in serving the greater good of our student, the broader institution, and the state. This is bound to be a great conversation. We are also working to secure some additional leaders from across campus for some of our programs throughout the year.

Professional Development (Deb Eisloeffel and Sara Weixelman) and their committee have began to talk about how to expand the already great programs they put on. While we do have a few opportunities that may take more time, look to see some shorter 1-hour professional development opportunities throughout the year.

Community Outreach - Kelcey Buck and Stephanie Vendetti have outlined a great slate of activities that will include a balance between volunteering and donations. There will be opportunities to help the broad Lincoln community as well as students at UNL, those experiencing poverty and grief! I'm really excited for the wide range of opportunities they are planning.

UAAD Connect- Becky Carter has some great ideas for ways to connect members together and grow our networks. She will have more throughout the year and I hope you will take advantage of the opportunities to meet other UAAD members and Nebraska employees.


The amount of opportunities to grow UAAD is endless. It starts with all of us committing to personal growth and desiring to network with our campus partners. We hope that you believe in the value of your UAAD membership as much as we do, and hope you will find ways to connect with us throughout the year. If you have not had a chance to pay your membership dues for 2018-2019, please fill out the membership form at https://uaad.unl.edu/membership-form. Sneha is our Membership Committee chair this year, and she is eager to get more people in UAAD. If you know people you want to connect to UAAD, send them to our website.

Lastly, one new opportunity to you have to provide feedback, suggestions, ideas, and get questions answered is through our new university e-mail uaad@unl.edu is now live and you can e-mail that at any point and our team will be sure to review your e-mail and respond (if needed).

I am looking forward to the opportunity to serve as your president this year! Please do not hesitate to reach out to me if you have any questions or ideas. Thanks for being part of UAAD and I wish you all an enjoyable start to the school year and look forward to seeing you all at our first general membership meeting on September 19th (detailed information to follow).