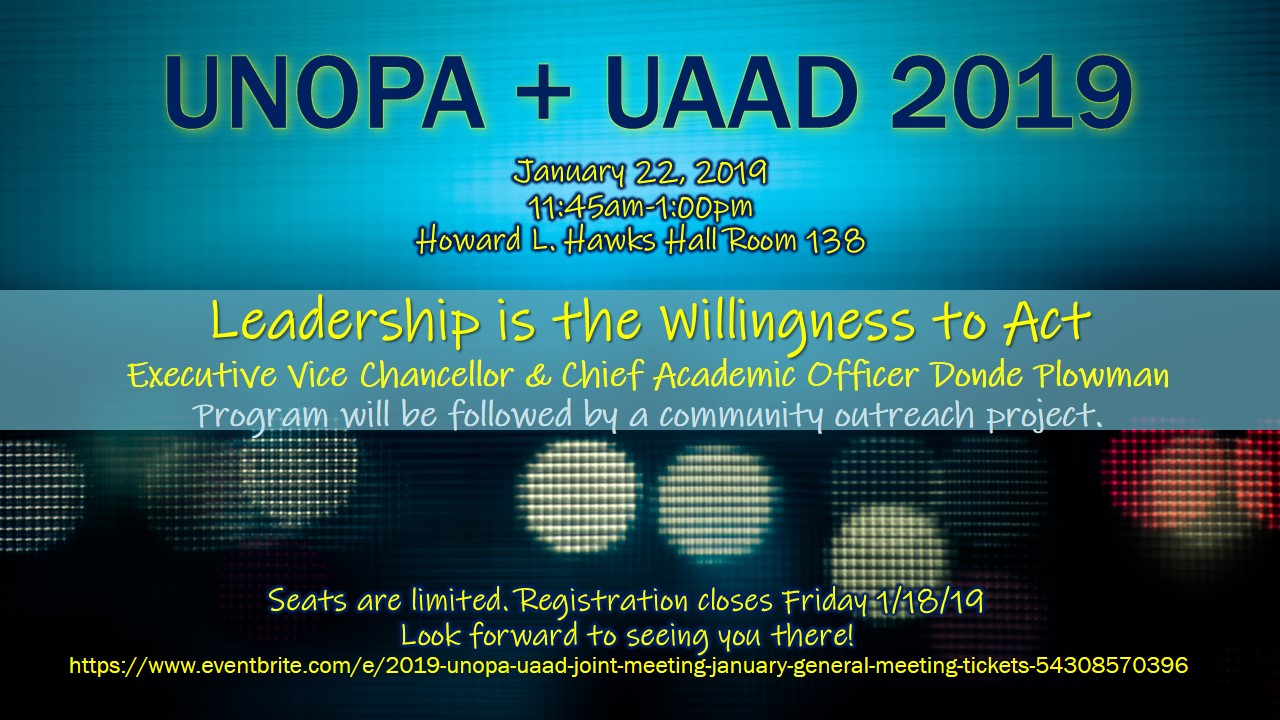 UAAD/UNOPA Joint Meeting – Tuesday, Jan 22nd – NEW LOCATION
Hello UAAD Members-

Due to an unforeseen circumstance, the location of the joint meeting with UAAD/UNOPA has been changed.

This meeting will now take place in 138 in the College of Business.

We do have a room capacity, so if you haven't registered you need to do so before Friday at this link: https://www.eventbrite.com/e/2019-unopa-uaad-joint-meeting-january-general-meeting-tickets-54308570396.