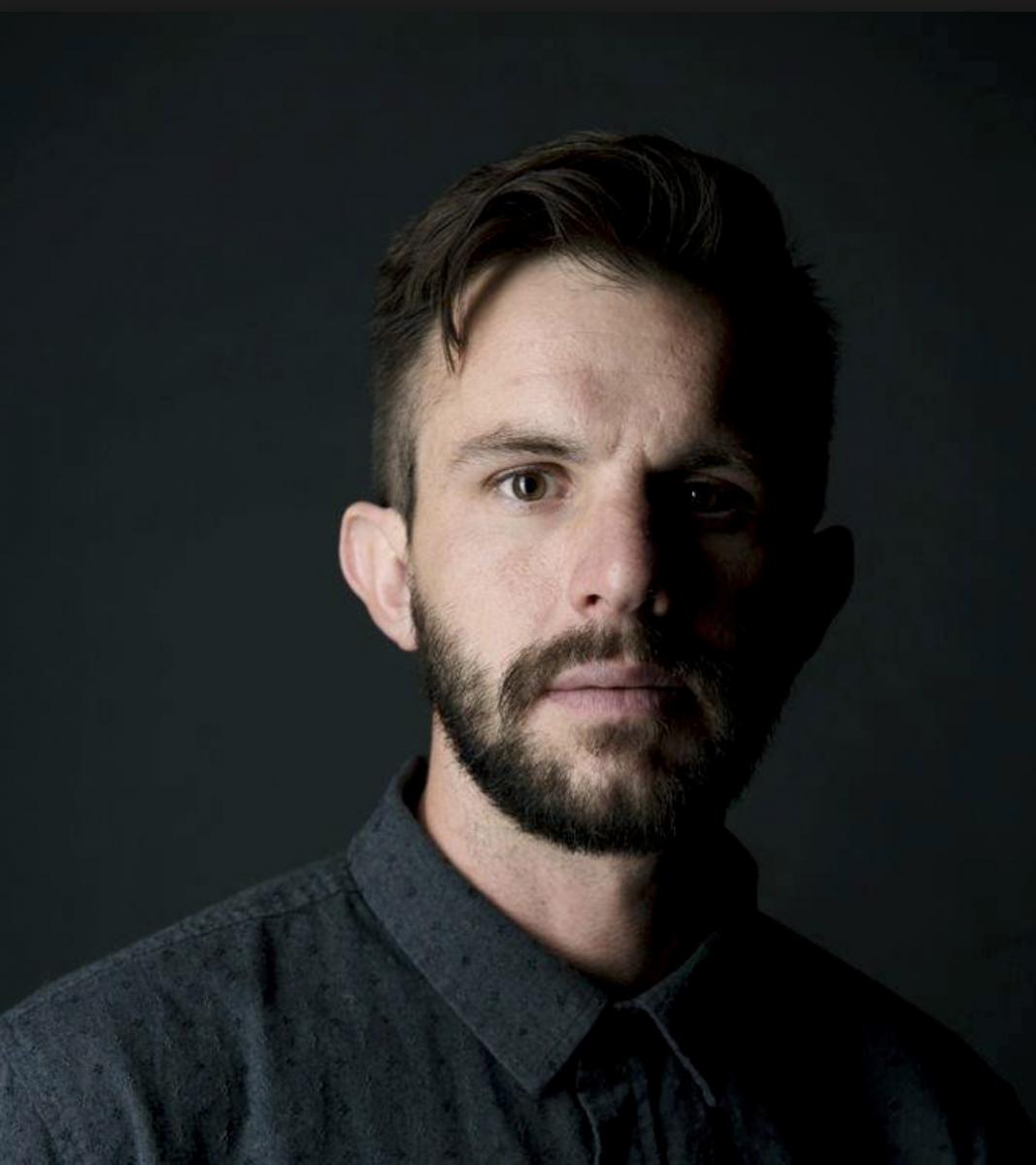 Terry Ratzlaff, a graduate student in photography in the School of Art, Art History & Design, has received the prestigious Maude Hammond Fling Fellowship from the University of Nebraska–Lincoln for his third year of graduate studies.

"It's very exciting to receive this fellowship because I see it as an investment in my research and a belief of my potential as both a student and artist," Ratzlaff said. "I will certainly miss teaching next year, but being able to focus solely on my research is incredibly exciting and humbling."

The Fling Fellowship is one of the university's most prestigious graduate honors and is awarded to graduate students who have demonstrated the highest levels of academic potential.

Ratzlaff's graduate research encompasses photography, bookmaking and performance art, where he addresses, questions and deconstructs modern perceptions of time and space, chaos and order, and obsession and compulsion.

"Terry's work ethic and zeal for pursuing questions are exemplary and set a high bar in our MFA program," said Professor of Art Dana Fritz. "His graduate work has already been recognized in our field with invitations to present lectures at two conferences in 2019. We are thrilled that his efforts have been recognized locally as well with awards at the School, College, and now University level. The generous Fling Fellowship provides Terry the time and financial support to fully pursue his ambitions MFA thesis goals. Mark your calendars for his MFA Thesis exhibition in April 2021!"

Assistant Professor of Art Walker Pickering said Ratzlaff has produced impressive work in his first two years at Nebraska.

"During his first two years of study, Terry has produced genuinely impressive work that has excited his graduate committee members, as well as visitors from our Hixson-Lied Visiting Artist & Scholars series," he said. "Terry has taken great advantage of the resources of a major research university, seeking out, applying for, and receiving significant funding each semester. However, it is his incredible work ethic and depth of creative inquiry that has afforded him these opportunities, and the Fling Fellowship Award is the latest affirmation that he is a truly exceptional member of our graduate community. This valuable award will give Terry the ability to focus all of his energy on his thesis project, unencumbered by most other academic and work responsibilities."

Since receiving his Bachelor of Arts degree in 2007 from the Art Institute of Colorado, Ratzlaff worked mainly as a freelance editorial photographer in Denver, Colorado. He has received commissions from Vanity Fair Magazine, Bloomberg Businessweek, The New York Times and The Financial Times. He was recently named Flash Forward 2018 Top 100 emerging photographers, and his work has been exhibited nationally and internationally.

Ratzlaff is president of the UNL Fine Art Photography Club and co-leader of the UNL Social Practice Club.

This spring, he received the School of Art, Art History & Design's Dan and Barbara Howard Creative Achievement Award, as well as the Hixson-Lied College of Fine and Performing Arts' Student Leadership Award.