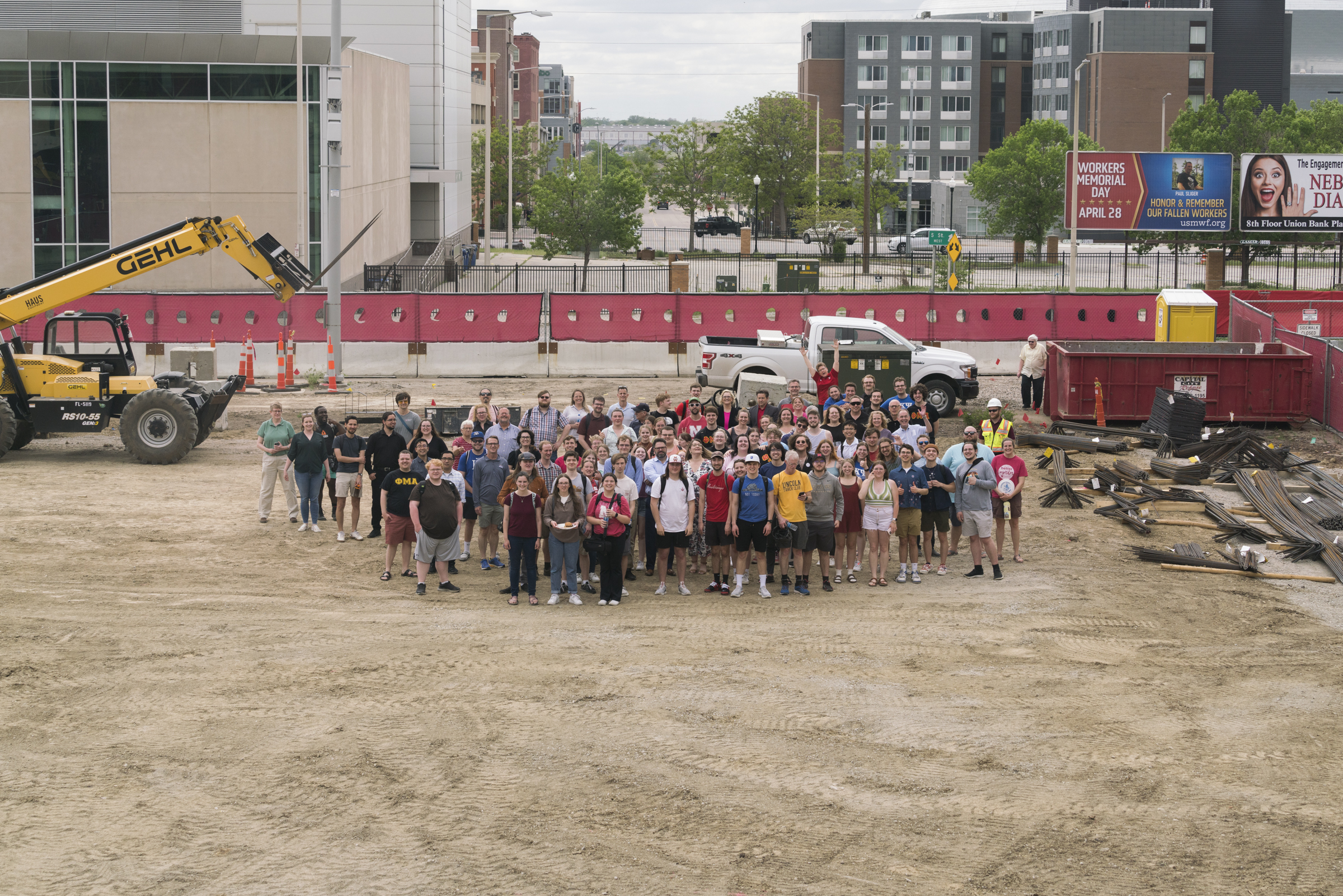 Students, faculty and staff in the Glenn Korff School of Music got a peek at the construction site for the new music building during their year-end picnic on May 11.

The $75 million project, funded by the Nebraska Legislature through LB 384, will revitalize the southwest corner of the University of Nebraska–Lincoln's city campus. The building, home to the Glenn Korff School of Music, will provide new state-of-the-art facilities for current and future students. The project will include a mix of old and new construction, with renovations of the southwest wing of the current building connecting to approximately 75,000 square feet of new construction.

The new building will span across the two parking lots west of the current building, at the corner of 10th and Q streets.

The project is scheduled for completion in spring 2025.

To view renderings of the new music building, visit https://go.unl.edu/ore3.