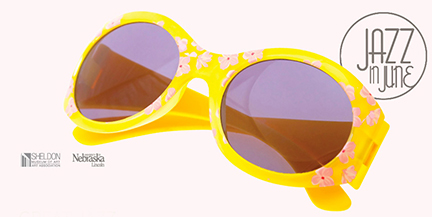 Jazz in June will be presented at Sheldon Museum of Art on Tuesdays with some of the best jazz in the area.

Organized by the Sheldon Museum of Art, School of Music and many other sponsors, the free Tuesday evening series is one of Lincoln's summer delights.

The Jazz in June Market begins at 5 p.m. at 12th and R sts. The concerts begin at 7 p.m.

This year's schedule includes:

June 4: Kendra Shank Quartet. Shank and her group, pianist Frank Kimbrough, bassist Dean Johnson, and drummer Tony Moreno, combine jazz originals, standards, world music, and folk songs while focusing on improvisational group interplay.

June 11: Valerie Capers Ensemble featuring Victor Lewis. Capers, a renowned jazz vocalist and pianist, headlines the second week of Jazz in June with drummer Victor Lewis, bassist John Henry Robinson, and saxophonist Jerry Weldon.

June 18: Angela Hagenbach. Hagenbach's voice moves easily between musical genres and excels in her interpretations of jazz standards and Latin jazz. She's toured Switzerland with Clark Terry and worked and recorded with Jimmy Heath, Russell Malone, Frank Foster's Big Band, Tamir Hendelman and others.

June 25: Jackie Allen. Allen, a critically acclaimed vocalist, songwriter and educator, has been described as "utterly distinctive and even innovative" by Billboard Magazine.

For more information, visit http://www.jazzinjune.com/.