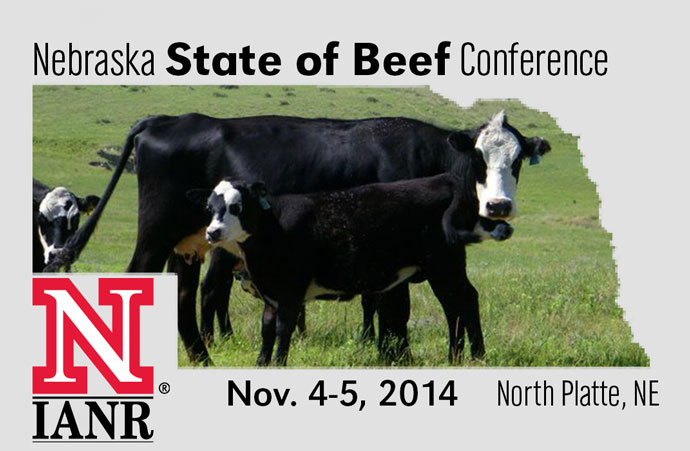 By Karla H. Jenkins, UNL Cow/Calf, Range Management Specialist

With cow numbers at a record low and drought conditions easing in much of the Great Plains, cattle producers are thinking about rebuilding the cowherd. Nebraska's rich resources of corn, by-products, residues, forages, and feedlots make it a prime location for cowherd expansion. The inaugural State of Beef Conference scheduled for Nov. 4 and 5, 2014, will address the many issues around rebuilding the cowherd. Plan to join us in North Platte at the Sandhills Convention Center to hear industry and university experts address topics such as economic considerations for rebuilding the cowherd, restructuring breeding programs, heifer development, expanding production with limited resources, technology application, and much more. Additionally, a producer panel will discuss entrepreneurship opportunities for expanding cattle operations. Evening small group sessions will allow producers to interact with speakers for more in depth topic discussion.

There will be plenty to see besides the speakers. Vendor booth displays will bring a wide variety of services and supplies to one location so producers can view the latest products and services available to assist them in herd expansion.

Program brochures, registration forms, and vendor booth forms are available for download at https://panhandle.unl.edu/state-of-beef-conference.