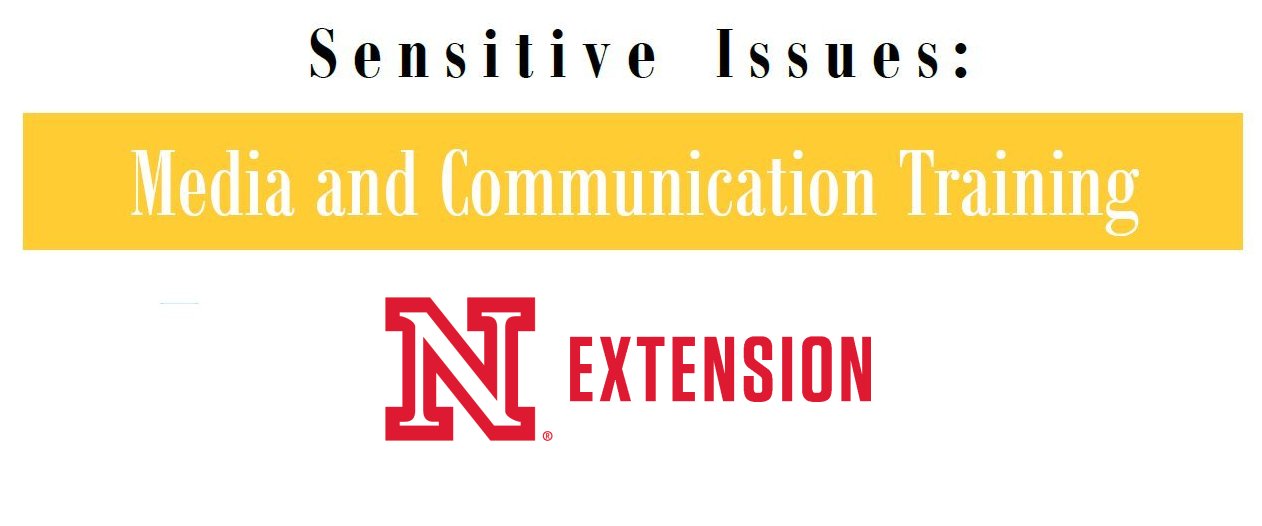 By Lindsay Chichester, NU Extension Educator

Do you feel like you could be a better spokesperson for agriculture or your profession? Do you need help better addressing sensitive issues in your articles or blog posts? Do you get nervous when the media asks to interview you? Do you get questions about "sensitive" issues like GMOs, food safety, and others? Do you want to know how to be a better communicator when talking to the public or media? Then this training is for you!

The two-day training will feature: Engage training provided by the Center for Food Integrity; an engaging online session; and a sensitive issues update and training provided by experts from across the country on various agricultural issues.

The cost of the training is $100 and will be held at the Holiday Inn and Convention Center (110 2nd Ave.) in Kearney, NE. A block of rooms will be held until April 7 for a special rate $83 per night (tell them you are with the UNL Sensitive Issues: Media and Communication Training when you book at 308-237-5971).

For the full agenda, speaker/topic information, complete details, and registration visit: http://regonline.com/sensitiveissues

Questions: contact Lindsay Chichester, Nebraska Extension Educator, lchichester2@unl.edu or 402-624-8007.