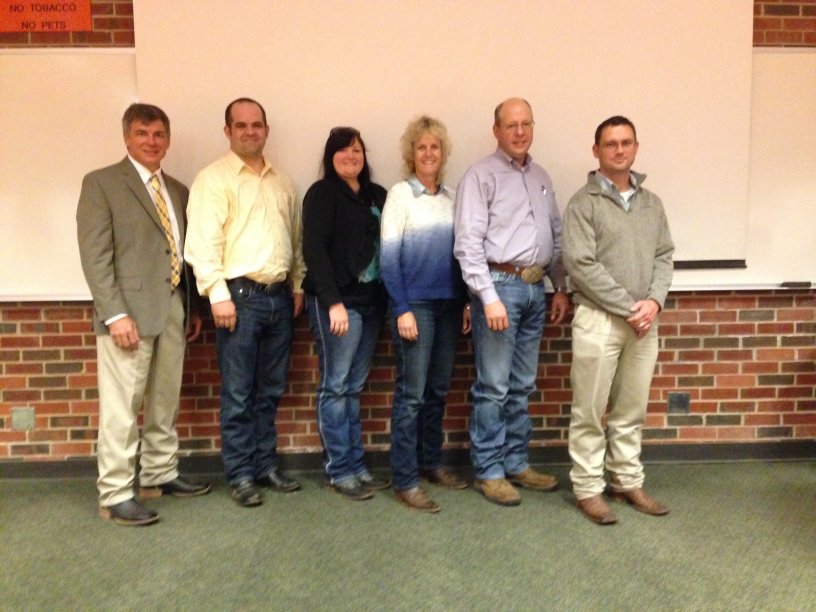 By Matt Spangler, Nebraska Extension Beef Genetics Specialist

A new website dedicated to beef cattle genetics has been launched at the 2015 Beef Improvement Federation Conference. eBEEF.org (http://ebeef.org/ ) is part of the national eXtension program with the goal of being a one-stop site for beef cattle genetics and genomics information. Beef cattle specialists from six land grant institutions have joined forces to provide educational materials that are pertinent to today's beef cattle producers, without searching multiple sites or filtering through countless hits on a search. The site contains factsheets, short frequently asked question (FAQ) video clips, relevant conference recordings and webinars, a blog and links to other useful beef sites.

One of the developers of the new site, Dr. Darrh Bullock at the University of Kentucky said "Often beef producers get frustrated when they search for information online and get information overload. We wanted to develop a user friendly site that provides information in a concise, understandable way without having to sort through enormous amounts of information."

The team plans to achieve this goal by including only selected, peer-reviewed publications on the website. Additionally, a list of FAQs will be available and easily accessed in short videos. Archived recordings of webinars and conference presentations can be accessed through the video library. The "Ask the Expert" section of the site can be utilized to find custom answers to specific problems and covers all aspects of beef cattle production.

Another goal of the eBEEF.org website is to archive the information generated from current and future beef genetics integrated grants funded by USDA-NIFA. All eBEEF.org team members are a part of one or more of the three current grants (Integrated Program for Reducing Bovine Respiratory Disease Complex in Beef and Dairy Cattle; National Program for Genetic Improvement of Feed Efficiency in Beef Cattle; and Identification and Management of Alleles Impairing Heifer Fertility While Optimizing Genetic Gain in Angus Cattle). Another team member, Dr. Alison Van Eenennaam from the University of California – Davis, stated "A large investment has been made to develop tools to genetically improve health, feed efficiency and reproduction in cattle and we need to ensure that the information gained is available to beef producers for years to come."

For more information or to make suggestions please contact any of the eBEEF.org team members. The other team members are Dr. Jared Decker, University of Missouri; Dr. Megan Rolf, Oklahoma State University; Dr. Matt Spangler, University of Nebraska; and Dr. Bob Weaber, Kansas State University.