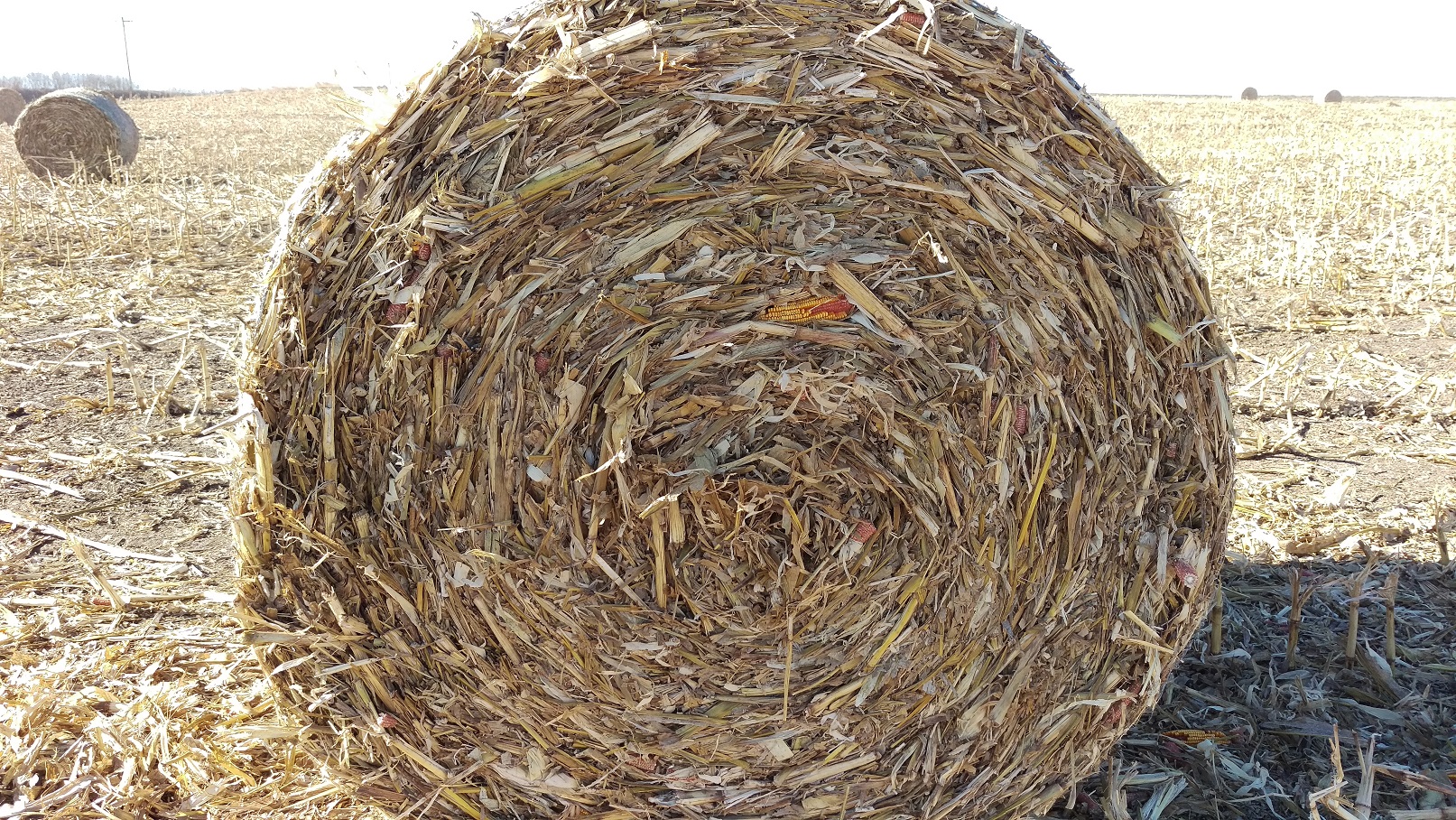 By Jenny Rees, Nebraska Extension Educator; Brad Schick, Nebraska Extension Educator; Mary Drewnoski, Nebraska Extension Beef Systems Specialist; Marty Schmer, Research Agronomist USDA-ARS-AMRU; and Michael Sindelar, Nebraska Extension Educator

Baling of cornstalk residue has been an increasing topic of interest amongst growers. Reasons are many including residue management when cattle don't graze a field, use of residue as a feedstuff, and, in the case of 2017, to bale up much of the downed ears with the cornstalks. With this interest, we've had individuals contact us about custom baling residue as an additional income source.

However, with residue baling comes many questions. These include:

• What is the nutrient value of the residue removed from the field?
• What are the impacts of residual removal on my subsequent yields and field soil properties?
• What is the feed value of that residue?
• How do I best set my current equipment to bale corn residue?
• Is my current equipment the best to bale corn residue?

This year, Nebraska Extension, Farm Progress, and several forage equipment manufacturers are partnering in a corn residue baling workshop at Husker Harvest Days (September 11-13) (https://www.huskerharvestdays.com). The workshop will be from 1:30-2:00 p.m. daily in the fields adjacent to the haying demonstrations, which begin at 2 p.m. Equipment manufacturers who have committed to the demonstration include: CNH, AGCO, Rowse Rakes, Vermeer, and Kubota.

Some of the manufacturers will be showcasing the same equipment in this workshop and the haying demos. Each manufacturer will talk briefly about their equipment and specific settings that might be needed to make their machinery work better on residue. The equipment featured will include an eight-row, 30-inch row header attachment for a combine to help with harvest considerations on land where residue will be baled up, along with rakes, round balers and residue baling machinery and technology.

Because of the high moisture content of the corn residue during the Husker Harvest Days Show, equipment baling demonstrations of residue is not a possibility. However, videos of the manufacturers' equipment in action can be viewed in the University of Nebraska Institute of Ag and Natural Resources building.

Any questions regarding this workshop can be directed to Brad Schick at: (402) 746-3417.