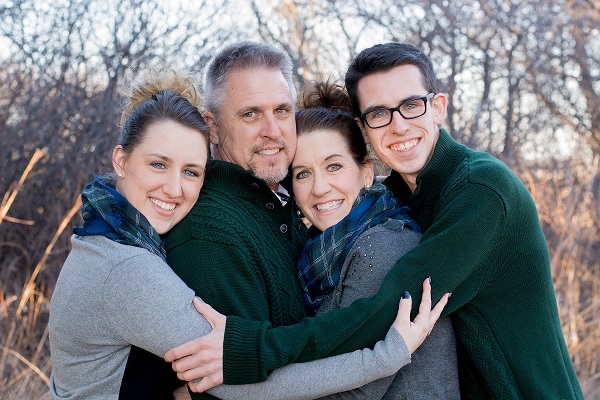 Where do you hail from: Born and raised in Lincoln, Nebraska.

What is it they say you do:
Well, if you ask my husband, not only does he not know what I do, but who I work for. He says he knows that I get my paycheck from the State of Nebraska.
If I were to answer, I would say that I have been blessed to work with some of the best, hardest working, and dedicated folks around! It take everyone to develop, deliver, support and assess the Department's Child Protection & Safety Training, for new workers across the state.

Who are your early influences/who inspired you most: My mom is my biggest influence! She has been there for me through the good times and the bad. She has shown me that you can support your family with hard work and good ethics. She's faced challenges with perseverance and a positive attitude. I continue to believe that there is nothing that she can't do!

Family life/hobbies /community involvement: I have been married to my husband Brian for 27+ fabulous years. He continues to make me laugh every day! We have 2 grown children, Veranda, who is now a science teacher at Lincoln East High School and Bryce, who is a Med Tech at a pediatrics office, in the Airforce, in New Jersey. We also have 2 cats, Harley and Henna, who I pleaded to get when the kids started to leave the house.

I enjoy riding on the back of the Harley with my husband, spending time with my family, my church family, singing in the choir, Bunco and time with my friends.

The quotation I live my life by is...... Well, like they say, you can't have just one, so…
1. High School- I just want everyone to be happy!
2. When I was a caseworker- Prepare for the worst and hope for the best.
3. Daily-Every day is a clean slate…I try not to hold onto a bad day.
4. Daily-Be kind, you never know what others are dealing with.