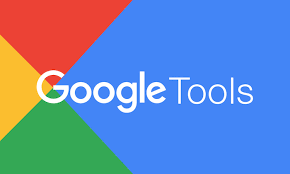 Nebraska's College of Journalism and Mass Communications will host a Google Tools training opportunity 8 a.m. to 3 p.m. Aug. 30 in the Nebraska Union Auditorium.

The training, which is free and open to the campus community and public, is designed to improve research, news gathering, reporting, storytelling, marketing analysis and creative projects. Registration is required.

The training, led by Mike Reilly, a University of Nebraska–Lincoln alumnus and digital trainer for the Society of Professional Journalists, will cover a variety of Google tools, including:

-Google Trends
-Google Scholar
-Google My Maps
-Google Flourish Studio
-Google Earth Pro
-Google Earth Engine
-Google Earth Studio

Current UNL students can also enroll in a one-credit-hour pop-up course offered by the College of Journalism and Mass Communications that will augment the training session with additional instruction and a hand-on project. In addition to attending the training, students enrolled in the course will participate in hands-on activities during additional scheduled course times. Learn more about the pop-up course.

Students must register for the pop-up class in MyRed. Enrollment in the pop-up class is not required to attend the training.

Reilly has taught Google News Initiative tools to more than 4,000 journalists and educators. He also teaches data and multimedia journalism at the University of Illinois-Chicago as a visiting professor.

A former reporter at the Los Angeles Times and web editor at the Chicago Tribune, Reilly served for 13 years as a faculty member at Northwestern University, Arizona State University and DePaul University, teaching digital journalism. He earned a bachelor's and master's degrees in journalism from Nebraska and Northwestern, respectively.