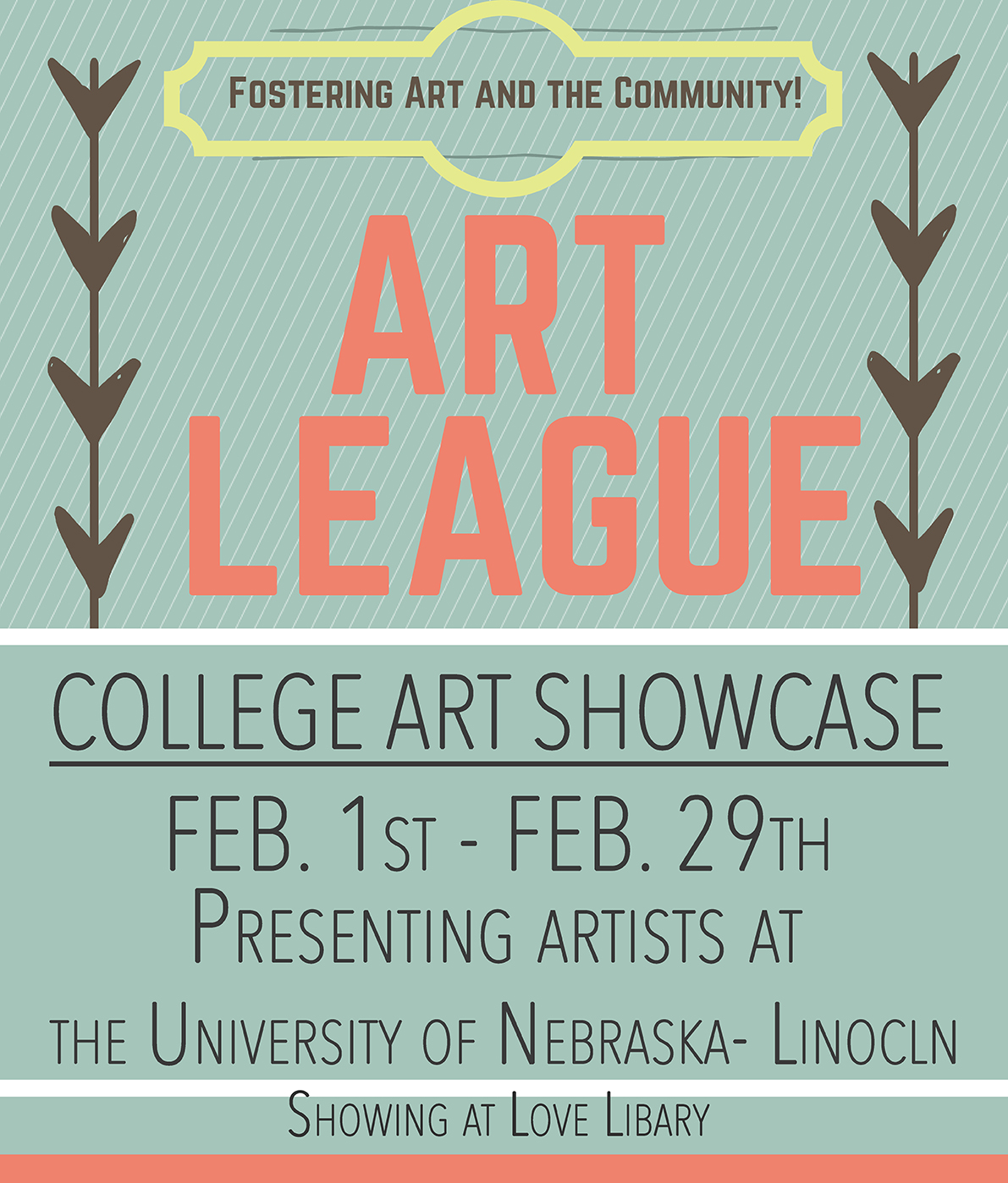 There is plenty to do Feb. 5 at the University of Nebraska-Lincoln as part of Lincoln's First Friday Artwalk. Museums and galleries on campus will offer extended hours, free admission and various activities for people of all ages.

Great Plains Art Museum, 5-7 p.m.
Join us for the opening reception for the year's first new exhibition: "Denizens: Wildlife on the Western Frontier." This exhibition of vintage engravings 1770-1902 was curated by Lee Silliman and includes a spectrum of original nineteenth century engravings of wildlife that graced the American West. Images published in Harper's Weekly, Frank Leslie's Illustrated Newspaper, The Illustrated London News, and other historical sources illuminate the native species and their interaction with humans.

Visit http://www.unl.edu/plains/great-plains-art-museum for more information.

International Quilt Study Center & Museum, 4:30-7 p.m.
Join the International Quilt Study Center & Museum for an evening of treats and card-making. Visitors can create their own Valentines using paper patterns based on some of the quilts now showing in "Favorites From the Byron & Sara Rhodes Dillow Collection." The Dillow Collection of quilts and fabrics includes historically significant and dynamic American quilts and unique international pieces. The Dillows, both graduates of the University of Nebraska-Lincoln, made their home in Fremont, Nebraska. In 2008, the Dillow family donated the quilt and fabric collection that includes nearly 250 quilts and 175 printed cotton fragments to the museum as a legacy in honor of their parents.

Visit http://www.quiltstudy.org for more information.

Love Library, 5-7 p.m.
A show of student artist work will be on display during February in Love Library South, on the second floor. The "College Art Showcase" is sponsored by the Art League, a student organization on campus at the University of Nebraska- Lincoln that fosters a connection between the arts and the campus. Students from many disciplines are involved within the group with volunteering events or installations. Join them for First Friday Art Walk on Feb. 5, and speak with some of the student artists.

Visit http://libraries.unl.edu/love-library for more information.