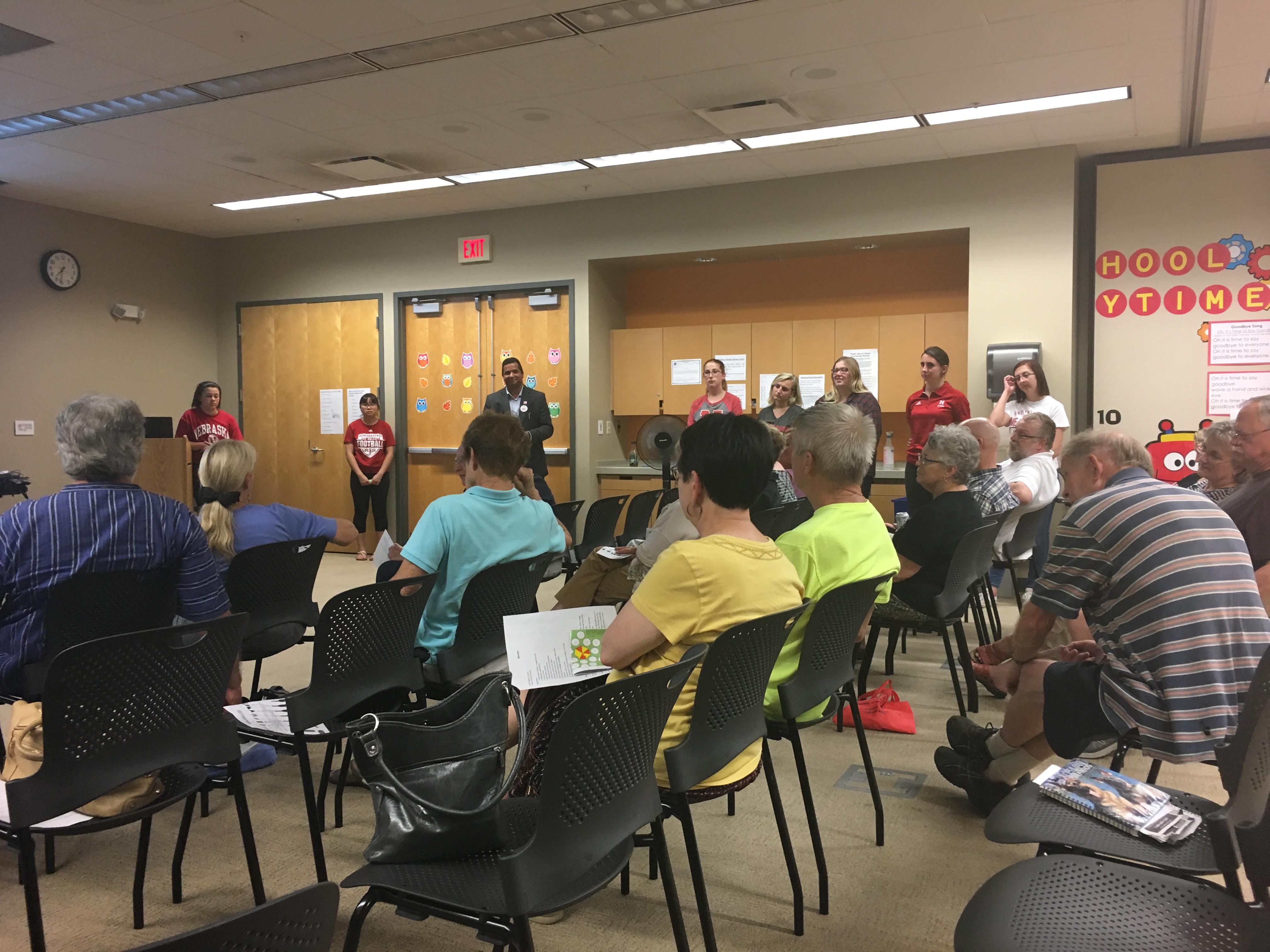 On September 21, 2017, Ajai Ammachathram, Assistant Professor of Hospitality, Restaurant and Tourism Management and Food & Beverage Extension Specialist along with his Advanced Food and Beverage students presented on fine dining etiquette, food and wine pairing, role of a Maitre' D (Master of the House) and tipping etiquette to Lincoln population at the Bess Dodson Walt Branch Library.

This event was part of One Book-One Lincoln program organized by Lincoln City Libraries (LCL) and the Foundation for LCL, which has brought the Lincoln book readers together for the last 16 years. Lincoln library members get to vote on their favorite book every summer and the winning book is announced during labor day holiday. This year's winning title was "A Gentleman in Moscow" written by Amor Towles. In the book, Count Alexander Rostov — recipient of the Order of Saint Andrew, member of the Jockey Club, Master of the Hunt is placed under house arrest in Moscow's luxurious Metropol hotel, where he lives out his days being a Maiter'D hotel.

Count Alexander Rostov's character was the inspiration for librarian Ms. Katie Murtha who contacted UNL's Hospitality, Restaurant and Tourism Management program to organize such an educational event. "It was a very informative and enlightening evening for our students, and the audience certainly appreciated our presentation." "The feedback Librarian Ms. Katie Murta received from the public was very positive and encouraging" Ajai mentioned.

At the end of the event audience got to enjoy the Russian Borscht soup prepared our Hospitality, Restaurant and Tourism Management program catering students.
More details at: https://lincoln.ne.gov/city/mayor/media/2017/090517a.htm