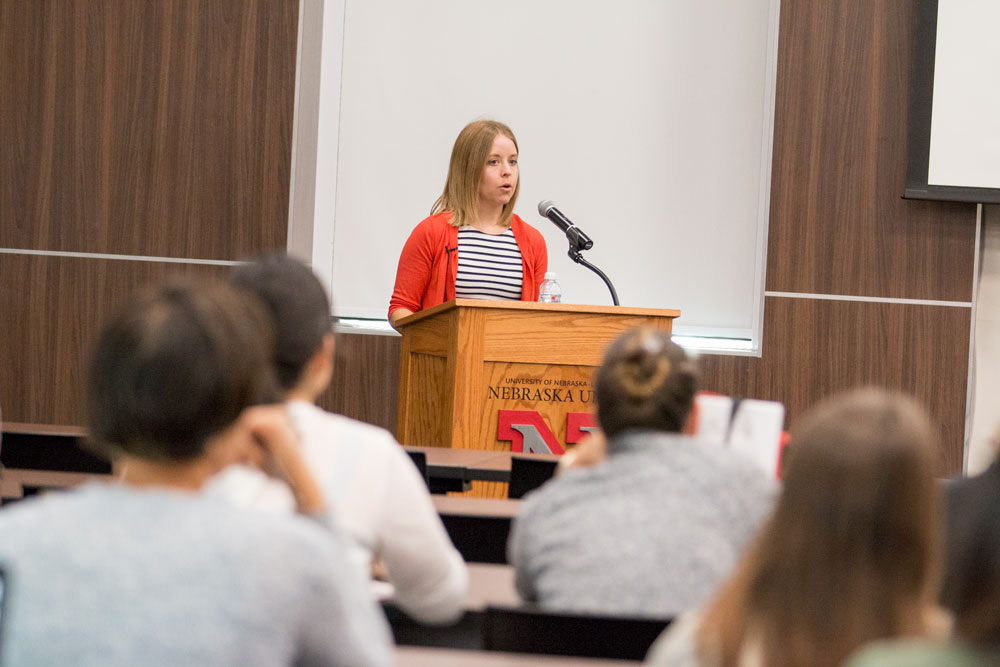 The first presentation in the 2017 Methodology Applications Series is available via video: http://go.unl.edu/iwnm

Led by postdoctoral scholar Natalie Koziol, the presentation is titled "An Introduction to Cost-Effectiveness and Benefit-Cost Analyses in Education Research." It provides an introduction to cost analysis in the context of education research, with emphasis on the ingredients method, cost-effectiveness analysis, and benefit-cost analysis.

The Methodology Applications Series is sponsored by the Nebraska Academy for Methodology, Analytics and Psychometrics.
More details at: http://mapacademy.unl.edu/