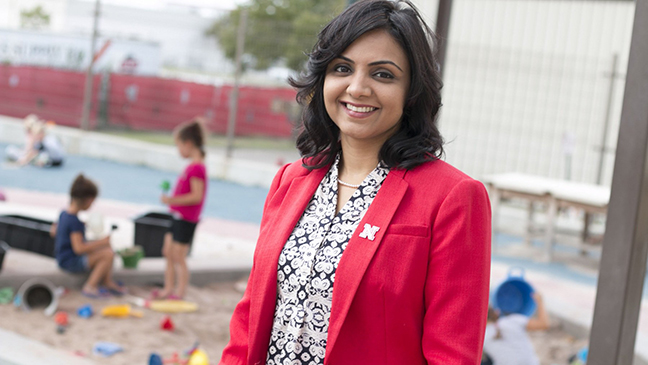 Dipti Dev, assistant professor in Child, Youth and Family Studies, is the 2017 recipient of the Institute of Agriculture and Natural Resource's Agricultural Research Division Junior Faculty of Excellence in Research Award.

This award is given to an ARD faculty member with fewer than five years experience at Nebraska in recognition of excellence in research as evidenced by publication portfolio, grant funding and potential for sustained contributions and impacts through research.

ARD will host a reception in which Dev will be honored as an award recipient. She will also receive a cash award that she will be able to use to support research and/or professional development activities.