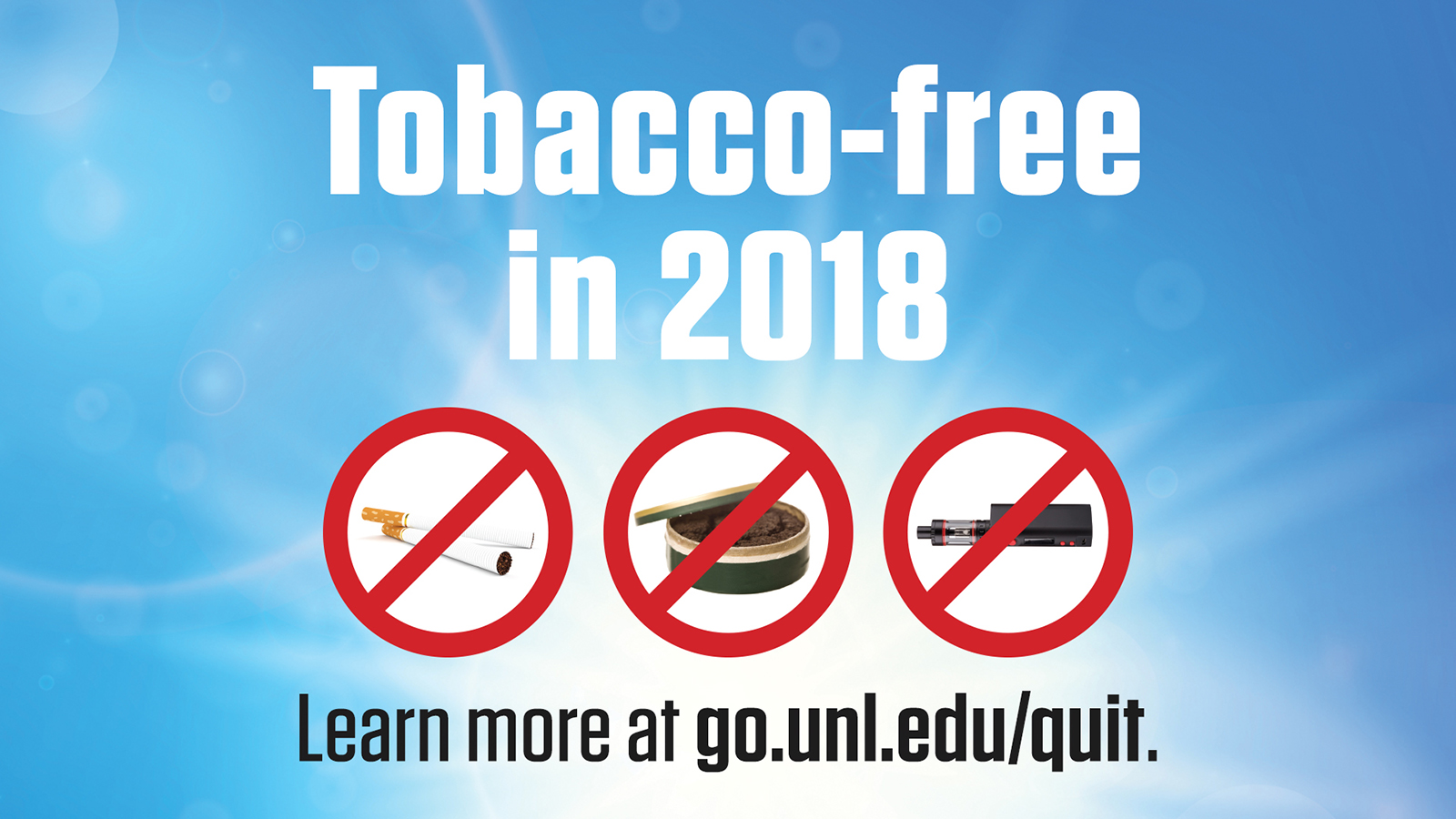 Beginning January 1, 2018, the University of Nebraska-Lincoln will prohibit smoking, tobacco use and vaping on university properties.

A student-led initiative from the prior year showed significant support from students, faculty and staff for more restrictive smoking policies. Thanks to input from the campus community, the new policy encourages healthier choices.

Unclear about the policy? Review the FAQ.

If you've thought about quitting, now is a great time to set your quit date. Cessation resources and counseling are available for students, faculty and staff.
More details at: https://www.unl.edu/tobacco-free-2018/