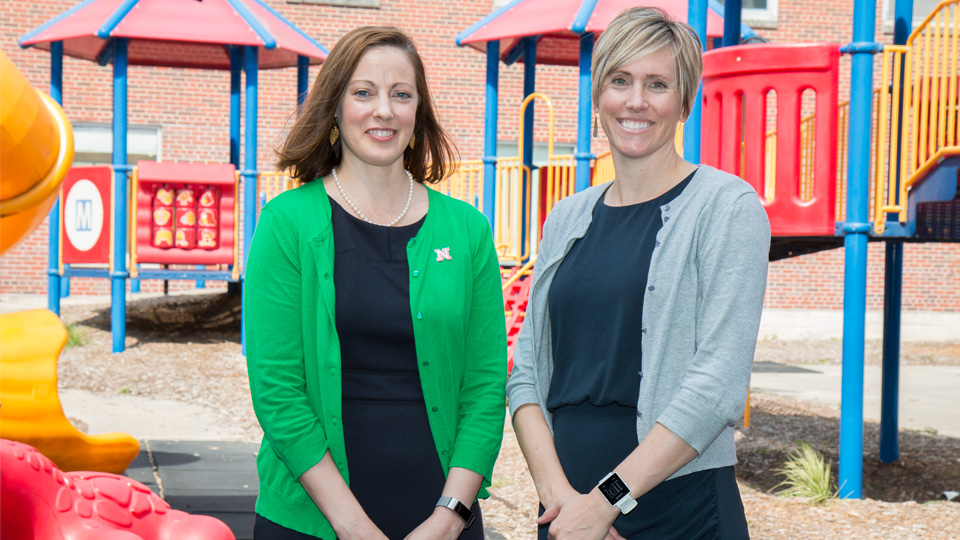 A family partnership program developed by University of Nebraska researchers shows promise for addressing challenges related to early childhood obesity.

With an interdisciplinary team representing three Nebraska campuses, Brandy Clarke, assistant professor at the University of Nebraska Medical Center, led a pilot study for the program: Partners in Health: In it Together (PHIT).

Through the PHIT program, parents, healthcare providers and behavioral health consultants work together to solve problems and implement health strategies for young children who are overweight or obese.

"Parents really are the driving force in the PHIT program," said Clarke, CYFS faculty affiliate. "They are the ones making decisions about how to plan for their child's health, and they're doing it with guidance and information from the consultant."

The pilot study included children 3-5 years old and their families; some participated in PHIT and others did not. Families in the PHIT program received a series of six home visits from behavioral health consultants. These consultants supported parents in using a structured, problem-solving process to address children's diet, activity levels and sleep.

Many participating families had limited incomes and resources, Clarke said. Behavioral health consultants worked with parents to address issues including access to safe playgrounds, grocery stores and transportation.

Researchers found that children who participated in PHIT had positive changes in body mass index — a common health screening tool — compared to children in the control group. PHIT participants also spent less time doing sedentary activities and more time engaging in moderate to vigorous physical activity.

"Our ultimate goal is to improve children's health, and we're doing that by supporting families to create environments that promote healthy habits," Clarke said. "Our initial results are promising, but we still have more to learn about how we can change early health trajectories long term."

The project's key investigators include Clarke; Lorey Wheeler, CYFS research assistant professor; Susan Sheridan, CYFS director; Cristina Fernandez, pediatrician with Children's Physicians at CHI Health Creighton University Medical Center; Jung-Min Lee, assistant professor at the University of Nebraska Omaha; and Terry Huang, professor at City University of New York.

The project is funded by the University of Nebraska, the University of Nebraska–Lincoln's Office of Research and Economic Development, and the Society for the Study of School Psychology. It is housed in CYFS.
More details at: http://cyfs.unl.edu/news/?p=1908