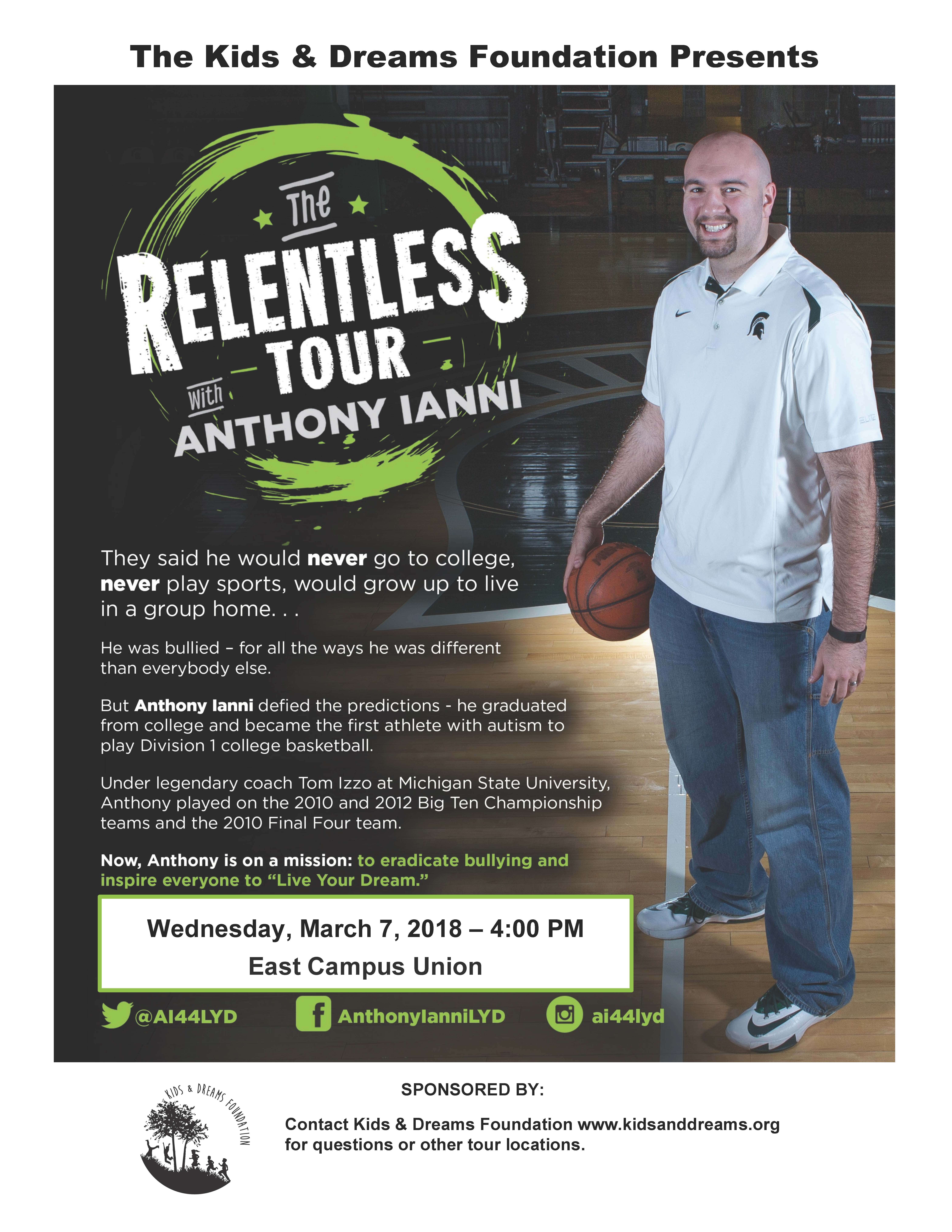 Anthony Ianni endured his share of bullying growing up, and his parents were told he would never go to college. Ianni proved the doubters wrong and now he travels the nation speaking to students about his story and sharing his mission to eradicate bullying and inspire others to "Live Your Dream."

Ianni will be on campus Wednesday, March 7, 2018, to speak at the Nebraska East Union. The presentation will begin at 4 p.m.

After finishing high school, Ianni attended Michigan State University and played basketball for the Spartans. He played on the 2010 and 2012 Big Ten Championship teams and the 2010 Final Four team. He graduated from Michigan State and now speaks at events across the country sponsored by the Kids & Dreams Foundation.