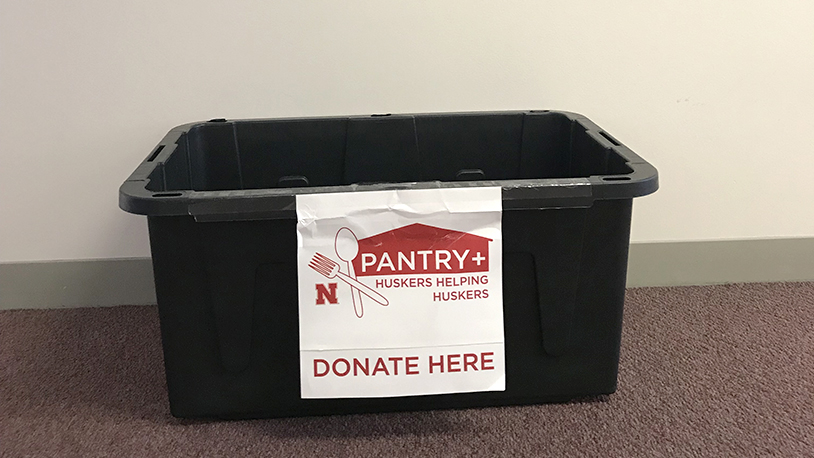 The Department of Special Education and Communication Disorders is now one of two donation locations on East Campus for the Huskers Helping Huskers Pantry+.

The donation bin is located in the student lounge on the third floor of the Barkley Memorial Center. While there are several donation bins for the pantry located around City Campus, the bin in the Barkley Center is just the second donation location on East Campus, joining one in the Hardin Hall lobby. Donations will be picked up from the Barkley Center every other Monday, beginning Jan. 22.

To learn more about the Huskers Helping Huskers Pantry+, including a list of donation locations and items stocked by the pantry, visit pantry.unl.edu.