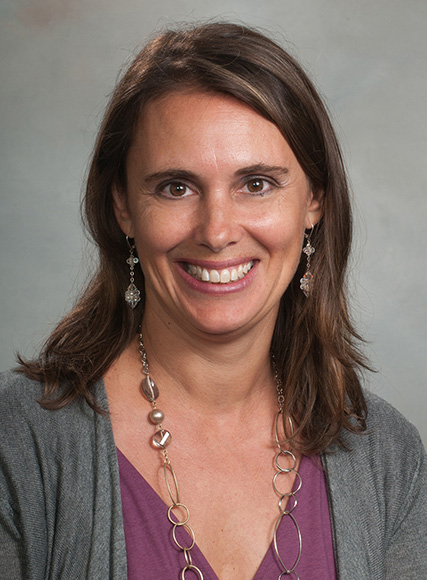 The College of Education and Human Sciences is proud to announce that Theresa Catalano, associate professor of Teaching, Learning and Teacher Education (TLTE), is the 2018 Donald R. & Mary Lee Swanson Award for Teaching Excellence recipient. Catalano will be formally recognized at an awards luncheon this spring. Funded by a generous gift from Donald R. Swanson, the award honors exemplary teaching in CEHS and carries a $12,500 cash award.

Catalano received her bachelor's degree in elementary education from the University of Nebraska-Lincoln and subsequently taught English as a Second Language in the Omaha Public Schools. Knowing she needed more education to better serve her students, she enrolled in a master's degree program in English Language/Linguistics. She had a challenging year teaching English in Turkey and headed back to Omaha where she began a family and taught Italian and Spanish part-time. It was then back to Arizona for a doctoral degree in Second Language Acquisition and Teaching after which she joined the faculty in TLTE.

At Nebraska, Catalano focuses on her expertise in Second language education and applied linguistics. Her teaching is largely dedicated to language pedagogy and how to teach students hailing from diverse linguistic and cultural backgrounds.

"My teaching is characterized by frequent movement, laughter and involved students who, regardless of their personality, languages or other differences, have ample opportunities and reasons for participating," says Catalano. Her students love learning in Catalano's fun and active classroom.

"I've had opportunities to work with many great teachers in my life, and Dr. Catalano is the most special one of them," said one inspired student. "She is inspiring and her class is transformative to say the least."

Another student said, "My best professor ever: she motivates, coaches, supports, cares for everyone in the class. The content is eye opening and of a high value for my career in Academia."

Catalano says she knew from a young age that she wanted to teach and was organizing summer camps for neighborhood children when she was 10. "I love my students, I love teaching them what I know, and I love growing with them," she said. "Being nominated for the Donald R. and Mary Lee Swanson Award for Teaching Excellence is a great honor that I do not take lightly."

A more complete story of Catalano's recognition will be published soon.