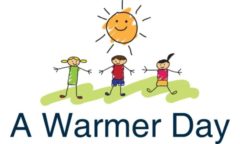 A Warmer Day is a local Nebraska charity and their mission is to provide coats and other winter apparel to underprivileged children and families. The staff is comprised of all volunteers, so they have zero payroll which means every dollar raised goes toward that mission.

A Warmer Day is looking for some young individuals who would be willing to serve as Social Media Managers for their organization. They could certainly serve in other events as well, but the great thing about this opportunity is that it can be done from home or anywhere else. The organization needs help with all social media platforms so depending on the student's favorite, the role can be tailored to them.

For more information contact Dave Conde, Founder and President of A Warmer Day at 402-480-7463 or dave@awarmerday.org.