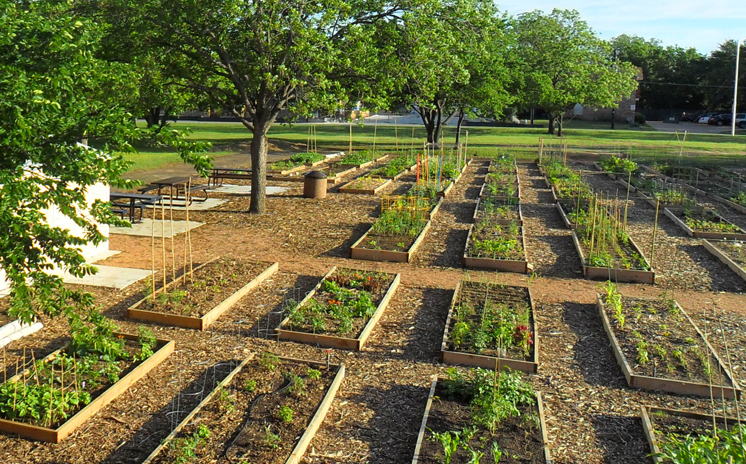 Calvert Recreation Center & School is seeking to recruit a Garden Club Leader whose role will be to oversee the maintenance and development of the garden, largely through the delivery of public sessions each week working with volunteer gardeners. Applicants must be able to clearly demonstrate both horticultural and community engagement skills.

JOB RESPONSIBILITIES: Abbey Gardens Garden Club Leader's main areas of responsibility include:
• Manage all aspects of planning and maintaining two teaching gardens using sustainable and organic practices
• Collaborate with Youth Program Director to design and maintain teaching gardens as outdoor classrooms that are safe, stimulating, and welcoming
-Harvest, record, and distribute produce from the teaching gardens
-Planning, resourcing and leading the weekly garden club sessions.
-Planning and implementing the garden planting scheme for each year based on past records and the design of the established harvest garden.
-Allocating gardening tasks in a way which allows for both novice and experienced gardeners to participate and learn
-Ensuring the use of safe working practices at the site, and the safety of the visiting public.
-Ensure that site building/s and tools are well-maintained and secured as necessary. • Recording garden activity (such as user numbers) accurately and distributing / collating supplied project evaluation materials as required.
-Assisting in the development and co-ordination of garden activities, events, education opportunities, outreach and community engagement – with help from volunteers and the garden's events group


PERSON SPECIFICATION: The Calvert Garden Club is seeking an enthusiastic and self-motivated person with a passion for getting youth gardening and enjoying plants. They must also have an interest in and empathy with the innovative vision for the garden. The successful candidate will be a local advocate for the project and must be a self-organizer as they will work largely independently at the site. They should be prepared to work flexibly: They may perhaps structure themed activities for certain days or otherwise redefine the Club's sessions to meet the demands of the site users and the ambitions of the project. They must be available throughout the growing season at the agreed Club opening times.

Qualifications • Demonstrated experience in gardening, farming, or education OR working towards Bachelor's degree • Comfortable working with youth ages 5-12, particularly in an outdoor setting • Organized, motivated, and able to work independently and as part of a group • Ability to build relationships with youth from diverse ethnic and socio-economic backgrounds • Desire to work outdoors in variable weather conditions • Excellent communication skills

When: March 26th – May 18th / Monday, Wednesday, Thursday, Friday / 2:30-4:30p

May 29th – August 10th / Monday – Friday / Times may vary.

Compensation: $11 Per Hour

Contact emily.trauernicht@lps.org for more information.