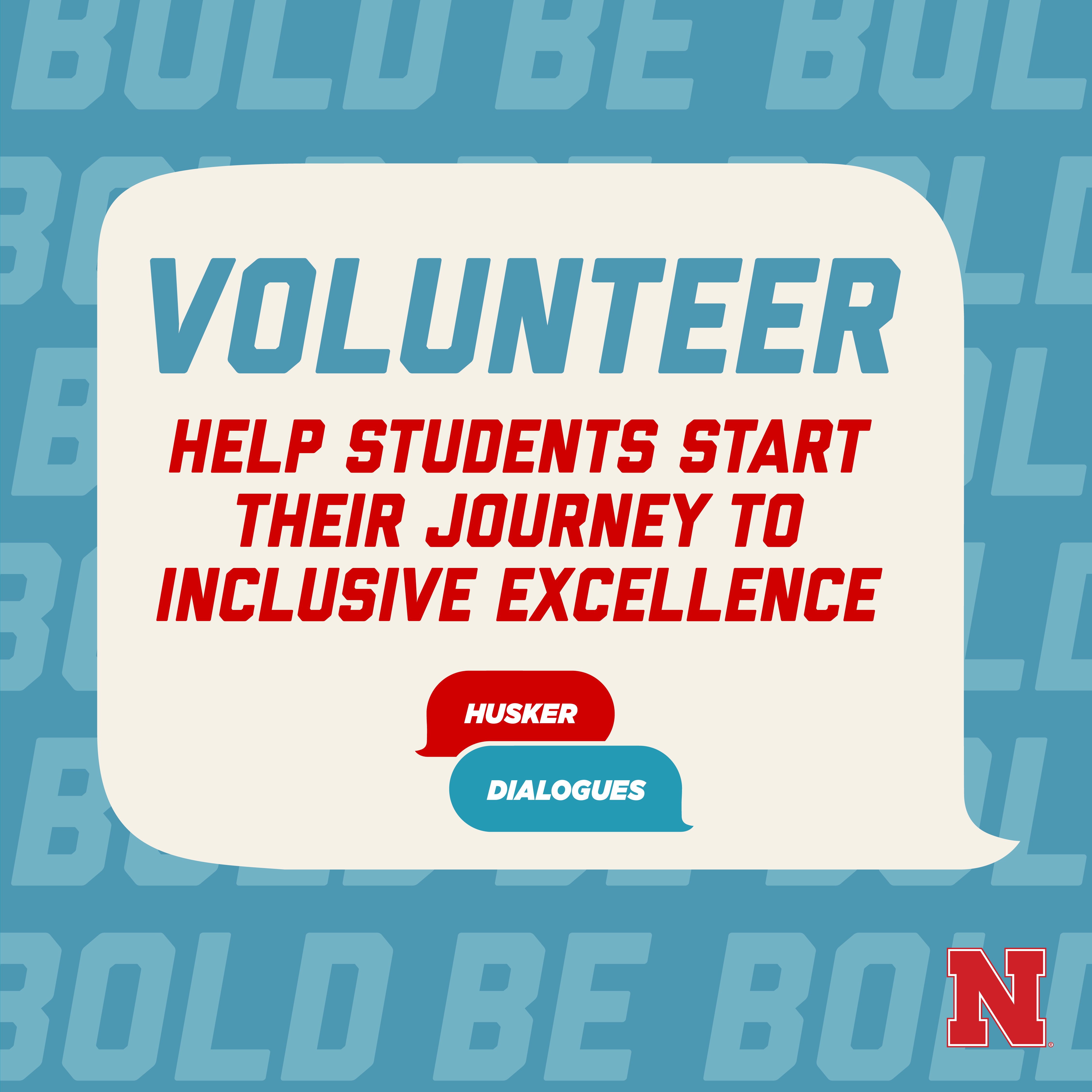 The Husker Dialogues planning committee seeks faculty, staff and student leaders to serve in various roles to help make the 2021 program a success. Husker Dialogues is an event, which introduces incoming first-year students to tools to engage in meaningful conversations centered on diversity to create an inclusive campus community. It is hosted by the Office of Academic Success and Intercultural Services.

"Conversations about sensitive subjects can be challenging to initiate. It takes real courage to start that dialogue," said Roni Miller, a University of Nebraska student regent and former volunteer. "Practice, through events like Husker Dialogues, gives students the confidence to engage in those necessary conversations."

Held annually, Husker Dialogues is the largest event (this side of athletics) that brings the university's student body together.

"I think this sets the tone that the university authentically cares about diversity and inclusion," said Paul Breitkreutz, retention and student success coordinator for the College of Engineering and a program volunteer.

Relationships power Husker Dialogues. This year's event will be held virtually multiple nights starting on Sept. 7. Students, faculty and staff lead the experience, serving in many roles, from logistics to student experience. The greatest current need is for conversation guides and trainers. Both positions help facilitate the discussion between the participants, which is a crucial part of the event. This dynamic encouraged Miller to join the conversation and volunteer as a guide.

"Realizing the power of storytelling, the focus on students' stories has such a raw impact on campus — it empowered me to tell my own story" she said.

Faculty, staff and current students can apply online (go.unl.edu/huskerdialogues) to become a Husker Dialogues volunteer through May 7.

"It's easy to volunteer. It's a great way to get to know our students. It makes the event even better if you are there to help," Breitkreutz said.

For more information, contact huskerdialogues@unl.edu.
More details at: https://diversity.unl.edu/husker-dialogues