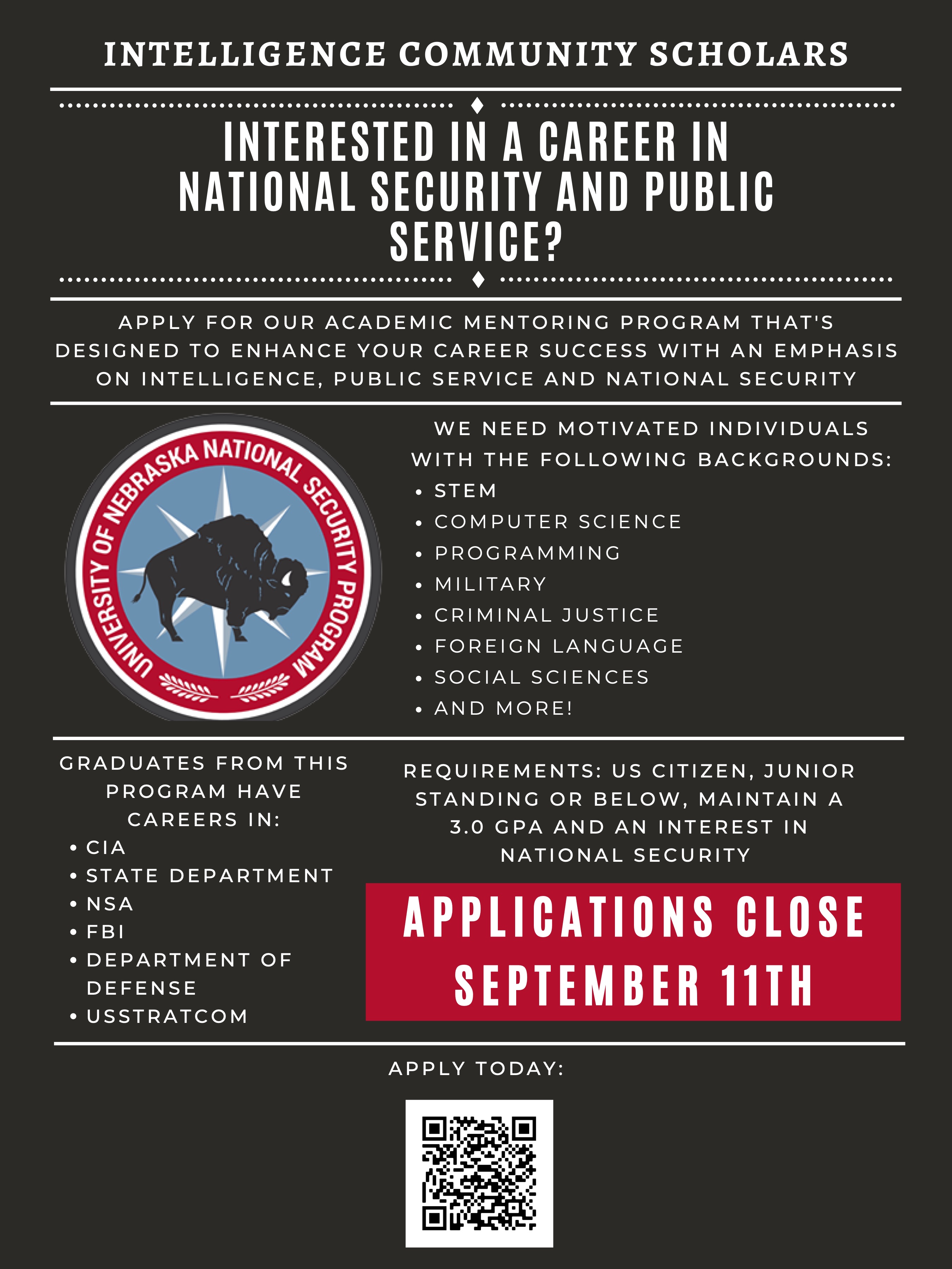 Interested in a career in national security and public service? The Intelligence Community Scholars organization is taking applications for membership now.

Apply for our academic mentoring program that's designed to enhance your career success with an emphasis on intelligence, public service, and national security.

We need motivated individuals with the following backgrounds:
• STEM
• Computer Science
• Programming
• Military
• Criminal Justice
• Foreign Language
• Social Sciences
• And more!

Graduates from this program have careers in:
• CIA
• State Department
• NSA
• FBI
• Department of Defense
• USSTRATCOM

Requirements:
• U.S. citizen
• Junior standing or below
• Maintain a 3.0 GPA
• An interest in national security

Applications are due Sept. 11.