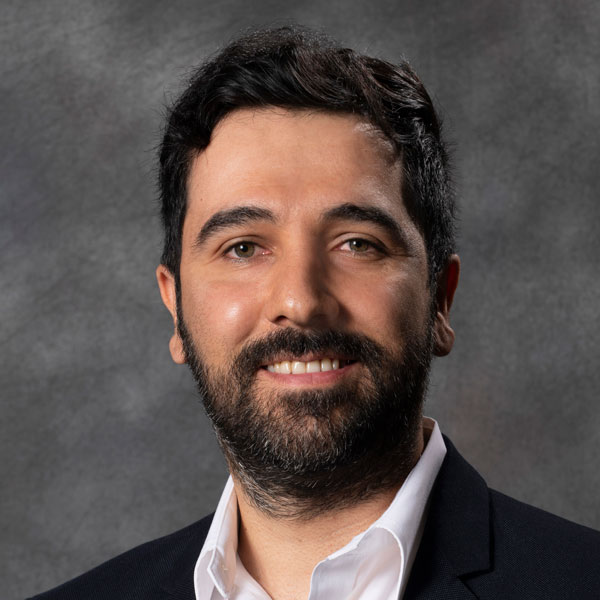 This fall, CSE is welcoming a new assistant professor: Arman Roohi.

Arman Roohi is an Assistant Professor in the Department of Computer Science and Engineering at the University of Nebraska–Lincoln. He is also a director of the Intelligent Device-2–Applications (iDEA) Lab. Before joining UNL, Arman was a postdoctoral research fellow in UT Design Automation Laboratory (UTDA) at the University of Texas at Austin, working with Professor David Z. Pan. He completed his doctoral studies in Computer Engineering at the University of Central Florida (UCF). He was a member of the Computer Architecture Laboratory (CAL), working with Professor Ronald F. DeMara. Before that, He received HisM.Sc. Degree in Computer Architecture at the Department of Computer Engineering, Science and Research branch of IAU, Tehran, Iran, in 2011 and his B.Sc. Degree in Computer Engineering in 2008 from Shiraz University, Shiraz, Iran.

Roohi is teaching CSCE 990-005: Hardware Acceleration for Machine Learning in Fall 2020 and will teach CSCE 830/430 Computer Architecture in Spring 2021. His research interests span neuromorphic computing, deep learning hardware acceleration, and deep learning security, reconfigurable and adaptive computer architectures, beyond CMOS computing, with emphasis on Spintronics. On these topics, he has completed over 40 publications, including best paper recognition, book chapters, and STEM curricular development. He received the Ph.D. Forum at DAC 2018 Scholarship, Frank Hubbard Engineering Endowed Scholarship in 2018, best paper recognitions in IEEE Transactions on Emerging Topics in Computing in 2019, and paper of the month at IEEE Transactions on Computers in 2017. He served as the Session Chair and the Technical Program Committee Member of ICCD, ISVLSI, and GLSVLSI. He has also served as a Technical Reviewer for over 30 international journals /conferences, such as IEEE TC, TVLSI, TCAD, TNANO, TCAS, DAC, and ISCAS. He serves as an Associate Editor of Neural Processing Letters.

When he's not teaching, Roohi enjoys volleyball, swimming, hiking, and drawing. He also loves traveling and takes trips whenever he can.

"On my last trip from Austin to Lincoln, I rented a cargo van and started our 800-mile trip, which was fun!" Roohi said. "Traveling, especially a road trip or an unplanned trip, allows me to adapt to new situations."

Roohi said one of the primary reasons he decided to move to Lincoln and join the Department of Computer Science and Engineering was the friendly and supportive faculty and staff.

"I felt it during my interview, and found out everybody supports each other to be successful, and it's an essential point for me as a junior faculty," Roohi said. "I should mention that I have the same feeling in the whole city, not only CSE. People here like and love each other!"

Roohi is looking forward to working more closely with faculty in the near future, particularly in research.

"In CSE, we have faculty who are the best in teaching and also best in research, which is a significant point for a department," Roohi said. "Teaching and research complement one another in a well balanced educational institution."

Welcome to CSE, Dr. Roohi!